Activision, Riot among Fortune's "100 Best Companies to Work For"
"Everything we do starts with our employees' talent," says ATVI CEO Bobby Kotick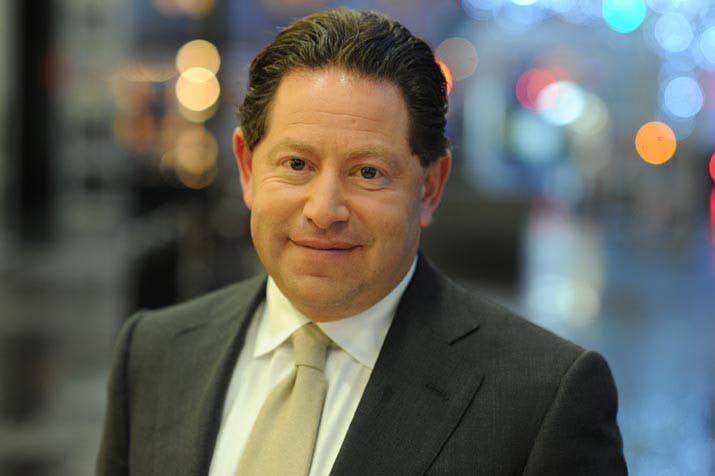 Fortune has released its 2016 version of the "100 Best Companies to Work For" and Activision Blizzard has moved up the list from 96 to 77. The other major video game company on the list is League of Legends studio Riot Games, which slipped from 13 to 39. Autodesk, which is widely used throughout the games industry and also entered the game engine business recently with Stingray, also made the list at 54 (down from 52).
Riot has some very interesting perks that landed it on the top 100 list. "Riot Games...welcomes new Rioters not with paperwork, but with 'Denewbification': an intensive immersion that starts with--what else?--a session of gaming. If new hires decide Riot's not a fit before the end of their first 60 days, they will be offered up to 10 percent of their annual salary (up to $25,000) as an incentive to quit," Fortune noted. "As part of an open paid-time-off policy, the company places no limit on vacation or sick days spent outside of the office. It's up to Rioters to design what kind of schedule works for them, and to stay home when they're not feeling well."
As for Activision, the company behind Call of Duty was credited for its improvements in diversity. "In an industry with a reputation for male-centricity, AB has set up a networking group where women can discuss their experiences and favorite games. The firm has also added more female avatars to its games," Fortune wrote.
This is backed up by what we learned in our own discussion with Activision-owned Sledgehammer Games. Michael Condrey led a roundtable at DICE on the subject and stressed the importance of women in the workforce and as strong characters in games. "There's clearly such a passion for games across a diverse audience so let's service them better by having more diverse teams as well," Condrey said.
"Fortune's recognition is especially meaningful because it reflects how our employees feel about the culture we've built together," added Bobby Kotick, Chief Executive Officer of Activision Blizzard. "Everything we do starts with our employees' talent, inspired creativity and commitment to excellence. They are the reason why Activision Blizzard is a great place to work."