Activision Blizzard sees slumping sales, sliding engagement
Revenues and monthly active users down across the board for Activision, King, and Blizzard divisions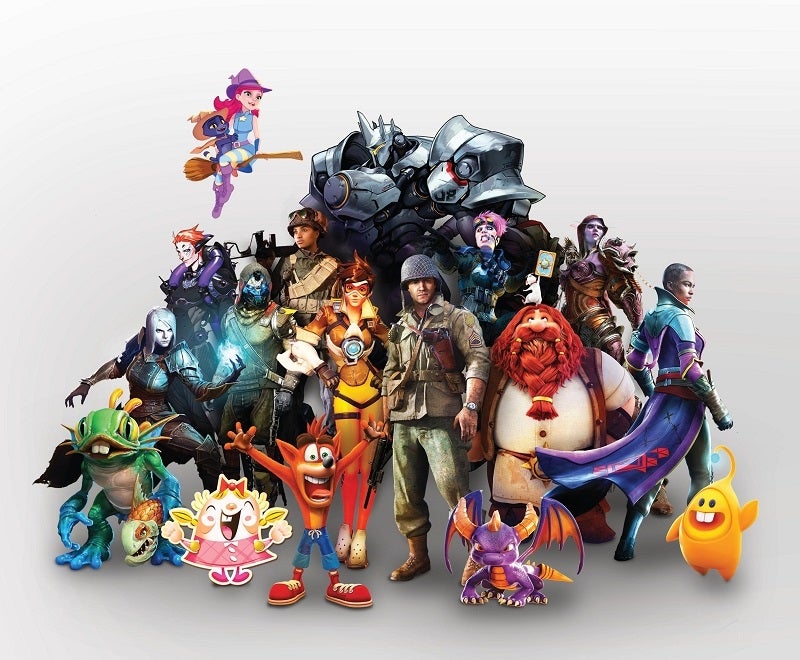 When Activision Blizzard reported shrinking sales, profit, and engagement numbers for its second fiscal quarter, the company said it had been investing in its key franchises, and those investments would begin to pay off in the second half of the year. The publisher today announced its third quarter results, and it appears those pay offs have been postponed to the fourth quarter at least.
Activision Blizzard net revenues were down 15% to $1.28 billion for the three months ended September 30, while net bookings were down 27% to $1.21 billion.
Part of that shortfall can be attributed to a tough comparison to the year-ago quarter, back when Activision still counted Bungie's Destiny franchise among its offerings. (Bungie reclaimed publishing rights to the series in February.) And while Activision revenues were down sharply -- off 47% year-over-year to $209 million -- it was not the only division of the company to see sales slide.
Blizzard revenues were also down 38% year-over-year to $394 million, while King revenues were off down about 1% to $500 million.
The publisher's engagement metrics were also down across the board. Overall monthly active users for Activision Blizzard were down 8% year-over-year to 316 million. Activision accounted for the steepest drop, losing 22% of its audience to finish the quarter with 36 million MAUs. Blizzard's MAUs were down 11% to 33 million, while King's MAUs declined 6% to 247 million.
If there was a silver lining, it was that the company still turned a profit, with earnings per share of $0.26, about 24% down from the year-ago quarter.
Activision Blizzard also noted some positive product performances that came after the quarter's close, like Call of Duty Mobile drawing 100 million downloads in its first month, and Modern Warfare seeing first-week unit sales (sold through, not just shipped) up in the high-teens compared to last year's Black Ops 4. As for performances that counted toward these quarterly results, the company said World of Warcraft Classic drove the biggest quarterly increase to subscription plans in the game's 15-year history.
"Our third quarter results exceeded our prior outlook for both revenue and earnings per share," Activision Blizzard CEO Bobby Kotick said. "Recent launches have enabled significant growth in the size of our audiences for our Call of Duty and World of Warcraft franchises. As we introduce mobile and free-to-play games based on our franchises we believe we can increase audience size, engagement and monetization across our wholly owned franchises. With a strong content pipeline and momentum in mobile, esports and advertising, we are confident we will remain a leader in connecting and engaging the world through epic entertainment."