Activision Blizzard sees sagging sales, profit, engagement
Key metrics dip for publisher in second quarter as it prioritizes investments it expects to pay off in back half of the year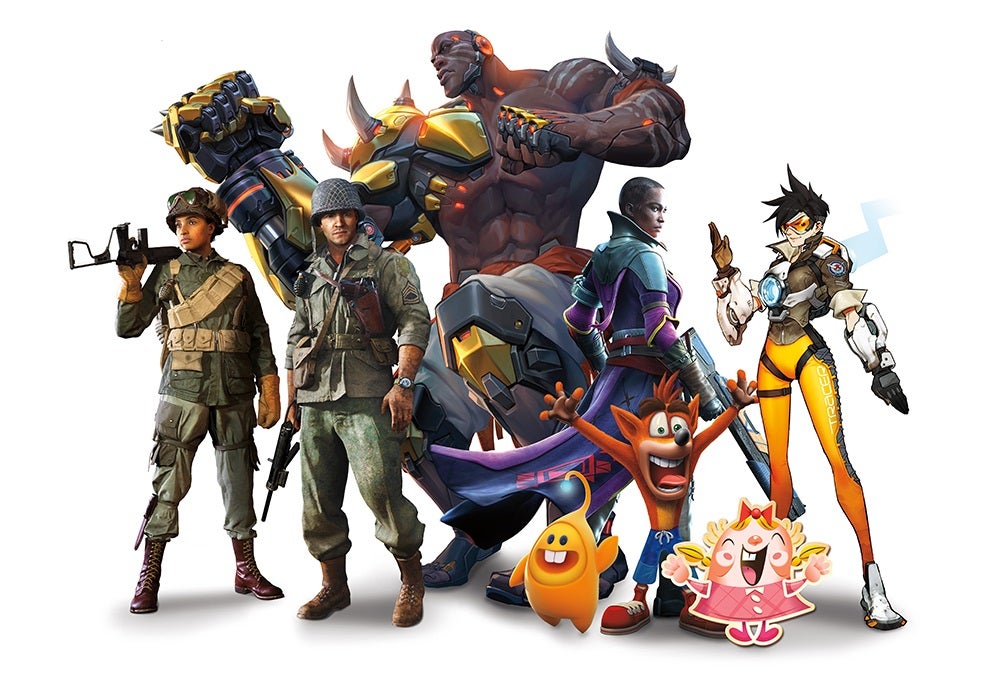 When Activision Blizzard simultaneously announced record full-year profits and layoffs for 8% of its workforce earlier this year, it cautioned investors that it was entering a transition year, signalling some short-term setbacks for longer-term rewards.
The first part of the equation has gone as promised, as Activision Blizzard today announced second quarter earnings showing revenues, bookings, profits, and some key engagement metrics all down year-over-year.
For the second quarter, the company posted net revenues down 15% to $1.4 billion, with net income down 18% to $328 million. Net bookings also slid 12% to $1.21 billion.
King was the company's best performer for the quarter, with its $499 million in net revenues down less than 1% year-over-year. Activision revenues were down 21% to $268 million, while Blizzard was down slightly more than 21% to $381 million.
Engagement metrics were also down for the company. Activision Blizzard had 327 million monthly active users (MAUs), down 7% from the year-ago quarter. While the loss of the Destiny franchise provides some context for these figures, a breakdown of the company's metrics shows issues beyond the split with Bungie. King had 258 million MAUs (down 4%) Blizzard reported 32 million MAUs (down 4%), and Activision tallied 37 million MAUs (down 8%) for the quarter.
Even though broad engagement metrics were down, Activision Blizzard highlighted some individual franchise and title gains. Candy Crush MAUs were up thanks to the introduction of Candy Crush Friends Saga, while Call of Duty: Black Ops 4 MAUs were up compared to last year's Call of Duty: WWII performance in the same quarter. Total time spent in both those franchises was also up year-over-year.
"Our second quarter results exceeded our prior outlook for both revenue and earnings per share," said Bobby Kotick, Chief Executive Officer of Activision Blizzard. "In the first half of 2019 we have prioritized investments in our key franchises and, beginning in the second half of this year our audiences will have a chance to see and experience the initial results of these efforts."
Activision Blizzard also raised its full-year outlook from nearly $6.03 billion in net revenues to $6.19 billion, with projected earnings per share adjusted from $1.18 to $1.41.