Activision Blizzard revenues down as WoW, CoD contract
But strong Skylanders and spread income from Diablo III offer hope in Vivendi report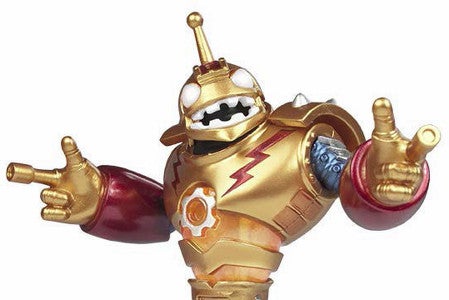 Activision Blizzard's financial report for the second quarter of 2012 was published last night, revealing a shrinking revenue from both World of Warcraft and Call of Duty. However, strong performances from Skylanders and Diablo III have bolstered finances somewhat.
Revenues across the company's business for the first half of FY 2012 were down by 6.8 per cent to €1.731 billion, compared to €1.857 billion for the first half of FY 2011. However, quarterly sales were up year on year, with a gain of €41 million brining in €837 compared to €796 in the same quarter last year.
Nonetheless, once those numbers are viewed with the caveat of a constant currency rate, that 5.2 per cent increase in quarterly sales disappears, turning into a 6.2 per cent shrinkage.
EBITA, the closest the company comes to publishing raw net profit figures, also took a knock, shrinking hugely year on year from €331 million to €177 million for the quarter. It also dropped in a six month comparison, €833 to €572 million.
In the notes attached to the report, which covers the businesses of the publisher's parent company Vivendi, it was explained that both WoW and CoD incomes were shrinking. WoW's fading was assigned to lower subscriptions and catalogue sales, but no explanation was given for the fact that: "revenues related to Call of Duty digital offerings and catalogue were lower compared to the same period last year".
World of Warcraft's subscriber numbers have now dropped to the levels they were in 2007, at a constant nine million, down from a zenith of 12 million two years ago.
Revenues from Diablo III have been heavily deferred in line with regulations on online income and as such the full impact of the game, which is the world's fastest selling PC title, has yet to be felt. That, combined with the presence of the forthcoming Mists of Pandaria expansion for Warcraft, Skylanders Giants and Black Ops II on the release slate leaves Activision Blizzard confident enough to up projected EBITA to €800 from the previous estimation of €750 for the year.
Activision Blizzard's financials were originally released at the beginning of August - these figures are part of a wider Vivendi release.