Activision-Blizzard could be spun off from Vivendi, says Pachter
The Wedbush analyst thinks the publisher will be spun-off from Vivendi, not sold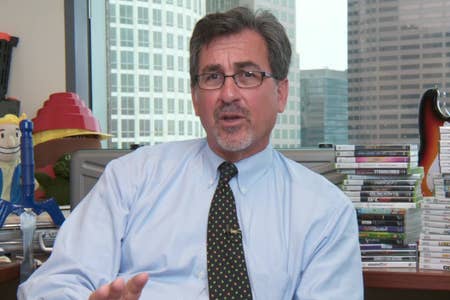 With mounting rumors about a possible sale of Activision Blizzard by parent company Vivendi, Wedbush Securities analyst Michael Pachter says it's likely that the company will be spun-off. In a note published today, Pachter felt the sale of Activison Blizzard was a "low probability" because of a lack of buyers.
"While a sale of Activision Blizzard is likely the preferred route for Vivendi, we assign a low probability to this outcome, as, in our view, there are not any readily apparent buyers. Activision Blizzard dwarfs the other domestic publishers in terms of market capitalization (at ≈ $13.5 billion) and enterprise value (at ≈ $10 billion); international game publishers have made smaller acquisitions in the past, and have focused on developers rather publishers," said Pachter in his note.
"In addition, we don't think that U.S. media companies are interested in large gaming acquisitions due to a spotty track record in gaming for many. The core video game industry is seen (incorrectly, in our view) as being in a state of perpetual decline, and we think this is an impediment to a prospective purchase by many media companies," he continued.
With no available suitors, Activision Blizzard separating itself from Vivendi is a more likely option; one that could increase investor concerns in the company.
"We believe a spin-off of Activision Blizzard is a far more likely outcome, preceded by levering up the balance sheet and dividending out the cash. In this scenario, Vivendi would cause Activision to borrow a lot of money, likely $5 billion or so, given its relatively stable $1.2 billion annual free cash flow,"wrote Pachter.
"That would leave Activision with $8.5 billion of cash and short- term investments on its balance sheet, which Vivendi would then cause to be dividended to all shareholders. We believe that Activision requires around $500 million in cash for working capital, so a borrowing of $5 billion would permit a dividend of $8 billion. As the holder of 61% of Activision's common stock at March 31, 2012, we estimate Vivendi would receive approximately $5 billion in cash, easing its mounting debt concerns."
"We expect some volatility for Activision Blizzard shares in the near-term as investor concern increases around the long-term fate of the company. In our view, Activision shares could move up on expectations that the company will be purchased at a premium and run independently, and could move down should Vivendi instead decide to borrow, pay a dividend, and spin off the shares (in which case, we believe Vivendi shareholders would likely flood the market with Activision stock)," Pachter continued.
Pachter still maintains that Activision Blizzard stock will outperform with a twelve-month price target of $19 per share.