Vivendi CEO steps down after seven years at the helm
Departure of Jean-Bernard Levy casts new light on rumoured Activision-Blizzard sale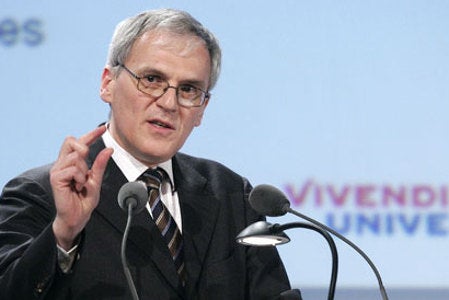 Jean-Bernard Levy has stepped down as CEO of Vivendi SA after seven years at the helm.
Levy was under fire from shareholders after failing to turn around the conglomerate's low market value. The company's share price increased by 7.5 per cent on the Paris exchange following the news.
Vivendi has been considering a number of options to help improve its position, including a rumoured sale of Activision-Blizzard or splitting its companies into two separate groups - one for media (Universal Music Group, Activision-Blizzard, Canal+) and one for telecomms (SFR, GVT, Maroc Telecomm).
According to a report on Bloomberg, Levy was a strong proponent of maintaining Vivendi's structure, and his departure raises the likelihood of a sale or internal split.
Vivendi has employed a head-hunter to actively seek a replacement.