Academic research finds no evidence of gaming as a clinical disorder
Previous studies failed to examine wider context of young peoples' lives, says professor Andrew Przybylski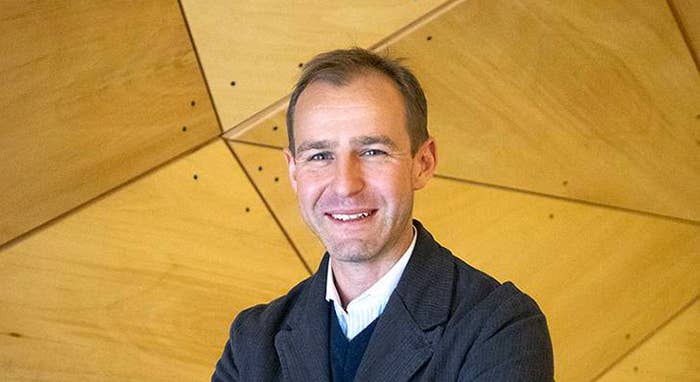 Dysfunctional gaming habits are most likely the result of external pressures and deeper psychological issues, according to a recent study from the Oxford Internet Institute.
Based on data from over 1,000 teenagers and their caregivers, the study found that individuals preoccupied with excessive gaming were likely using the hobby as a refuge, rather than being negatively affected by it.
The study -- 'Investigating the Motivational and Psychosocial Dynamics of Dysregulated Gaming' -- comes in response to the World Health Organisation (WHO) decision earlier this year to classify gaming disorder as a disease in the International Classification of Diseases 11th Revision (ICD-11).
Professor Andrew Przybylski, director of research at the Oxford Internet Institute and co-author of the study, said previous research into this subject has "failed to examine the wider context of what is going on in these young peoples' lives."
"This is something we seek to address with our new study," he said. "For the first time we apply motivational theory and open science principles to investigate if psychological need satisfactions and frustrations in adolescents' daily lives are linked to dysregulated -- or obsessive -- gaming engagement."
The study found no evidence suggesting that excessive gaming leads to substantial emotional, peer, or behavioural problems. In fact, researchers concluded that gaming habits are more likely reflective of whether basic psychological needs are being met, of if there are wider functioning issues.
"We do not believe sufficient evidence exists to warrant thinking about gaming as a clinical disorder in its own right"

Andrew Przybylski, Oxford Internet Institute
"In light of our findings we do not believe sufficient evidence exists to warrant thinking about gaming as a clinical disorder in its own right," Przybylski said.
By comparing the self-reported gaming habits of adolescents with caregiver-provided information on their child's emotional and social health, researchers found there was little evidence linking obsessive gaming with negatively impacted adolescent outcomes.
The study also found that most teenagers played at least one online game daily; that less than half of daily online gamers reported symptoms of obsessive gaming; and that daily players spent an average of three hours a day gaming.
Dr Netta Weinstein, senior lecturer at the University of Cardiff School of Psychology and co-author of the report, said: "We urge healthcare professionals to look more closely at the underlying factors such as psychological satisfactions and everyday frustrations to understand why a minority of players feel like they must engage in gaming in an obsessive way."
The study supports previous research from Przybylski's team in this field, which suggested there was a "weak scientific basis" for gaming disorder. Following the findings of this latest research, Przybylski said: "We need better data and the cooperation of video gaming companies if we are to get to the bottom of all this."
Przybylski's comments echo fellow researchers in this field. Earlier this year Dr David Zendle from York St John University told a parliamentary inquiry into immersive and addictive technologies that game companies should be sharing the objective data they have on things like loot boxes.
"We are scrabbling around in the dark here, lighting little matches and seeing tiny bits of the pictures around us," he said. "They have flashlights. Let us use your flashlights."
During another session of the same inquiry, a representative from Candy Crush developer King said the company would be willing share data with researchers provided it was "subject to normal commercial protections," essentially meaning the most useful data would be off limits.
Speaking with GamesIndustry.biz at the the time, inquiry chair Damian Collins MP said game companies were only "paying lip service" to the problem. The inquiry recently published its report, which accused many game companies and organisations of being "wilfully obtuse" in the face of the problem.