About those rumors Sony is buying Take-Two...
How "purely unconfirmed market speculation" turns into headlines around the industry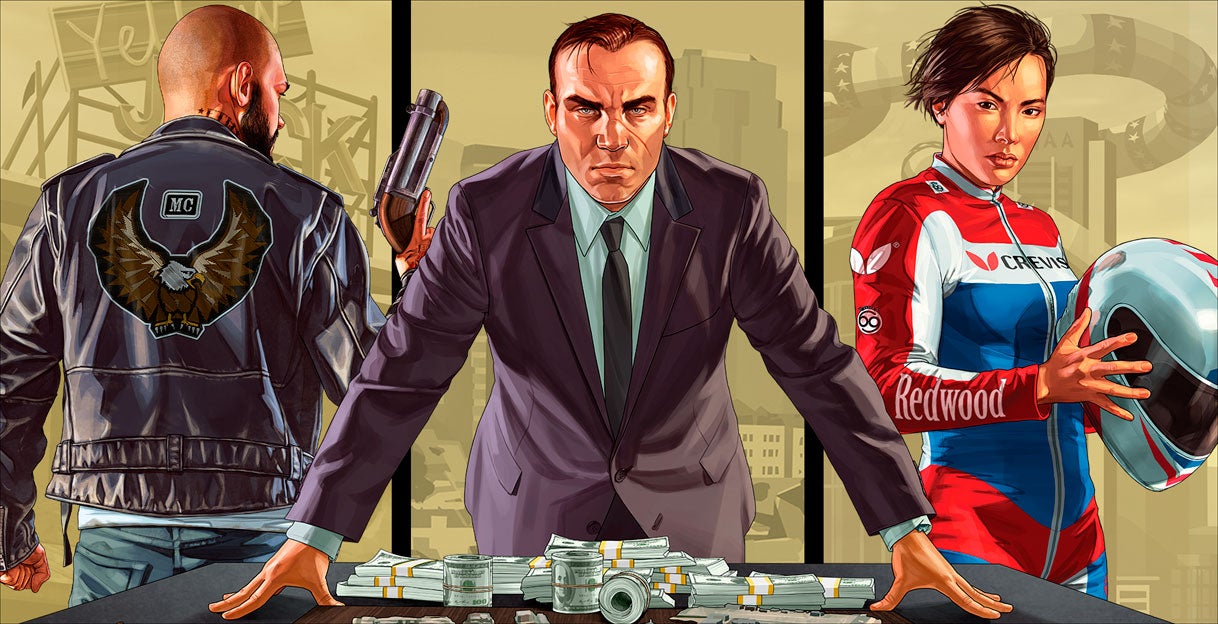 Original Story, March 13, 2019: Earlier today, the gaming world reacted with shock to word that Sony was on the verge of closing a deal to acquire Take-Two Interactive, possibly giving the PlayStation platform first-party exclusivity on key franchises like Grand Theft Auto, Red Dead Redemption, and NBA 2K, among others.
Take-Two responded to a GamesIndustry.biz inquiry saying, "As a practice, we do not comment on rumors or speculation." As of this writing, Sony has not yet responded to a request for comment.
The news stemmed from a MarketWatch report on the US stock market headlined by concerns over Brexit and the impact various countries grounding the 737 Max 8 aircraft would have on manufacturer Boeing. Toward the bottom of the round-up in a list of stocks drawing particular attention was this note about Take-Two Interactive:
"Take-Two Interactive Software stock climbed 4.7% on rumors that Sony Corp. 'is in advanced board level discussions to acquire Take-Two Interactive in a mostly cash deal,' that would value the company at $130 share, according to Joel Kulina, head of technology and media trading at Wedbush Securities."
When we reached out for details, Kulina said he was confused at the sudden attention.
"This is purely unconfirmed market speculation that is making the rounds," he said. "I am not the source of this story in any regard. And not sure who quoted me as I didn't speak with anyone over the phone (unless someone saw a trading note that I wrote)."
Kulina did release a note today that included the bit MarketWatch quoted under a heading specifying, "TTWO M&A CHATTER MAKING ROUNDS...+2.5% - NO SOURCE **UNCONFIRMED**"
The writers of the MarketWatch piece, Sue Chang and Chris Matthews, in turn confirmed for us that Kulina's note was the only place they had heard that rumor.
"The stock shot up at the start of trade today to lead the S&P 500 and I was simply looking for plausible explanations," Matthews said. "Joel's in a good position to know what's moving individual tech stocks, even if they are just rumors. In terms of timing, [Take-Two] stock was well up before his email went out, so it was not his dissemination of the rumor that sparked the move."
This is not to say that Sony is definitively not buying Take-Two Interactive for $130 per share, but it is perhaps to point out that the stories currently making the rounds aren't stemming from any individual actually asserting them as true. Instead, they are simply accounts of people passing along what they have heard, with no way to determine the credibility of the original claims, that such talks are in place, what level they would be taking place on, how much the offer would be per share, or how such information would have leaked.
Update, March 15, 2019: And just to draw a line under this, a Sony spokesperson has issued a statement to VentureBeat: "We do not know where this rumour is coming from, but there is no such plan."
Additional reporting by James Batchelor