Abbey Games will terminate all employee contracts next month
Dutch indie "forced to scope down significantly" after Early Access version failed to live up to expectations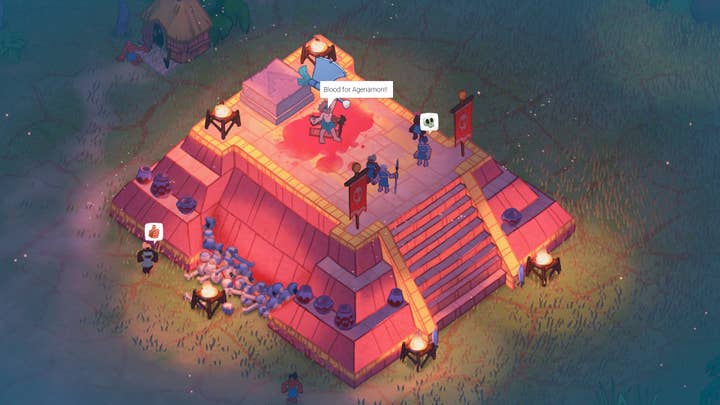 Abbey Games is "scoping down" and will terminate all employee contracts on December 31, 2019.
The news was delivered via a forum post by game designer Rick Sorgdrager and a letter posted to LinkedIn, jointly written by CEO Adriaan Jansen and general manager Joni van der Leeuw.
In the letter, the duo attributed to the upcoming layoffs to the struggles of its current project, god game Godhood.
"Making games is hard, very hard, and the Early Access release of our Godhood didn't live up to the expectations that both we and our fans had for it."
The Dutch indie studio assured the game was still on track to launch out of Early Access in the first half of 2020, with Sorgdrager's post adding that all Kickstarter backer rewards will be issued.
However, on December 31 all employee contracts will be terminated, after which the founders will continue supporting this title and previously released games as a publisher.
It's not clear how many jobs will be affected. The company has 13 employees attached to it's LinkedIn profile, with only two listing themselves as founders: Jansen and technical director Bas Zalmstra.
Sorgdrager wrote that this was necessary for Abbey Games "to survive as a company and to guarantee that Godhood will be finished." He added that previous plans to update Godhood with new content in the years to come have been abandoned.
"This marks the end of an era of almost eight years of Abbey Games," wrote Jansen and van der Leeuw.