A year of Riot's diversity and inclusivity efforts mean it now employs 1% more women
And US operations have 1% more underrepresented minorities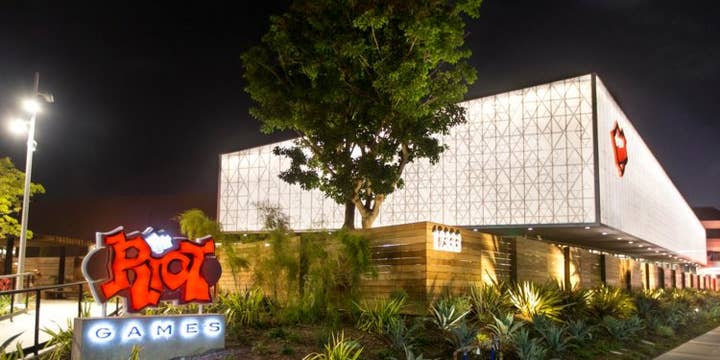 Riot Games, the developer behind League of Legends, has released a report on its efforts to improve the diversity and inclusivity of its workforce following a 2018 exposé into its toxic work culture.
A recent blog post described 2019 as a "foundational year" in its efforts to diversify its staff but recognises there is still work to be done.
The post featured a lengthy report on measures Riot has taken to improve its hiring processes, as well as the conduct among established employees, and showed a slight uptick in two key areas.
Overall, the number of women working at Riot around the world has risen by 1%, accounting for 22% of all staff by the end of 2019.
Meanwhile, underrepresented minorities at Riot US made up 9% of the workforce, also up by 1%. Riot defines underrepresented minorities as black or African America, Native American or Alaskan Native, plus people of Hispanic, LatinX or Spanish origin.
Delving deeper into the two graphs offers more insight into this growth.
Women made up 21% of all leaders across Riot's global operations by the end of last year and 19% of all managers, up 1% from 2018. There is no data on how many female leaders there were two years ago.
The number of women among new hires rose from 27% to 31%.
At Riot's US arm, underrepresented minorities represented 9% of leaders by the end of 2019 -- again, no 2018 data available -- and 9% of managers, up from 8%. The percentage of new hires doubled from 6% to 12%.
Elsewhere in the post, the company reports that over half of its director-level hires improved the studio's diversity, with the executive leadership team now 27% female and 18% underrepresented minorities.
However, Riot notes "we still have progress to make."
Results from a recent global survey of its staff showed "there are still gaps for certain populations when it comes to our inclusion efforts," which the company plans to work on.
Priorities for 2020 include diversity and inclusivity action plans from each member of the leadership team, more work on improving its recruitment processes, and the introduction of a Women@Riot initiative to "develop, retain, and engage women leaders." More detail on the latter is expected soon.
Riot also mentioned that it will continue to defend against the class action lawsuit it faces from former employees. The company says it finalised a proposed settlement at the end of last year.
Back in January, this case ran into another obstacle as the Department of Fair Employment and Housing suggested the studio was trying to minimise the amount it would have to pay by colluding with the plaintiff's counsel -- something Riot has denied.
Riot Games' increased diversity and inclusivity efforts were prompted by a Kotaku exposé in 2018 about an male dominated internal culture that opened female staff to abuse and harassment.
At the time Riot insisted it has a "zero tolerance policy on discrimination, harassment, retaliation, bullying, and toxicity" and pledged to improve the company's culture. A year later, both Riot and Kotaku reported things were improving.