A decade of championing Japan's indies: The story of BitSummit
As Kyoto's annual convention returns this week for its 11th edition, co-founder John Davis reflects on the event's growth and future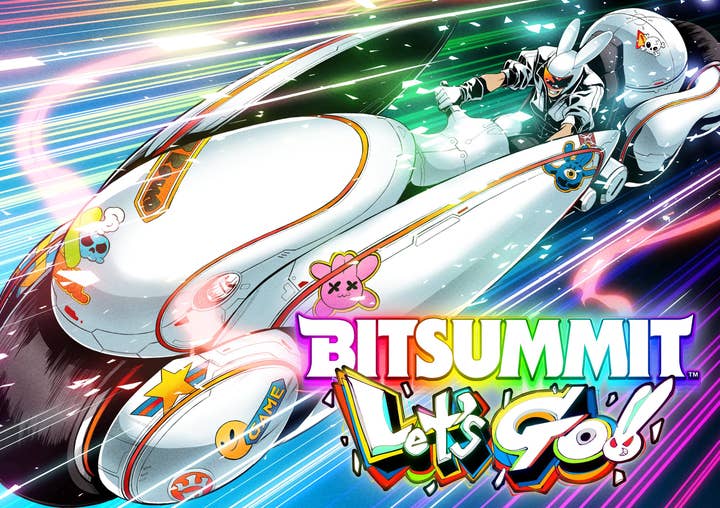 Sign up for the GI Daily here to get the biggest news straight to your inbox
Casting our eyes back to indie games in Japan in 2012 paints a different picture to what we see today: no less capable than what is seen internationally, but one that was private, small, and lacking commercial and cultural awareness both at home and abroad.
Q-Games was the exception, its initial self-publishing efforts and later partnership with Sony bringing the popular Pixeljunk series to life as one of the shining examples of indie prowess on the PS3. With a gap in its schedule, the developer did what any studio would do: it founded an indie games convention dedicated to showcasing the efforts of indie creators in its home city of Kyoto, Japan, known as BitSummit.
The story's a bit more complex than that, but that's for John Davis, event co-founder and organizer of many hats (he also runs PR for newly-founded Japanese indie games publisher Shueisha Games alongside working as a consultant) to explain.
"We were going overseas a little bit for events like PAX and seeing the communities that were building there that had been coming up since the early 2000s, both critically and financially, but the same thing wasn't happening in Japan," he explains. "Everybody was very insular, protecting what they were working on and not really working together or promoting each other. There hadn't been a big exodus from big developers to the smallest studios either, and if there was like, an exodus it was to mid-tier studios like Grasshopper [Manufacture]. There weren't a lot of smaller teams getting together since it's always been a doujin and hobby kind of culture in Japan.
"Even the idea of going indie was kind of a bad word, you know? [...] We were like, we should try to get these guys together and they'll be stronger together, a rising tide lifts all ships kind of thing"
"Even the idea of going indie was kind of a bad word, you know? You want to go and work at Nintendo, you want to work at Bandai. So for us here and [BitSummit co-founder James Mielke] we were like, yeah, we should try to get these guys together and they'll be stronger together, a rising tide lifts all ships kind of thing."
These partnerships and close-knit relationships are another key to BitSummit's success. Even in its initial incarnation as a small event in a gymnasium in 2013, having Sony as a marquee sponsor encouraged attendees and press to its success and helped it for future events. It also ensured other sponsors were open to subsidizing the event for future years.
By the fourth event, the likes of Unity, Cygames, Xbox, and Devolver Digital were marquee sponsors, who have helped the show to keep operating in the over ten years since its initial run. The event is run as a non-profit that survives on these sponsorships, but the existence of such sponsors has ensured that costs for developers remain nominal for table space for demonstrating their work, and expanded who attends to include indie developers from across Asia through the sponsorships of the likes of Indie Megabooth, Taipei Game Show and, starting this year, indie showcase Day of the Devs.
As one of the earlier events of its kind in Japan, the goal of the first show was simply to get all these people into the same room, and maybe get the media from both Japan and abroad to take a look and see what independent creators in Japan were capable of doing.
By the end of that first event in the spring of 2013, not only had Japanese publishers like Famitsu made the trip, but reports coming in from publications like Wired and Kotaku put the event on the map. The company's close relationships within the industry facilitated attendance of guests including everyone from SUDA51 to Valve, offering indie attendees advice on games development and the inner workings of Steam, to great success! As Davis put it, "it gave us the big boost to launch this event forwards."
BitSummit grew in the years which followed from a small event just for indie devs to a major yearly public event with over 30 sponsors, multiple days occupying the third floor of the city's Miyako Messe with support from the city government itself. While roughly 30 developers attended a mostly-ad-hoc single-day event split between talks and playing demos in its initial incarnation, over 100 games (between the 90 invited by the committee and sponsor titles) will be at this year's event over three days.
Not only that, this year's incarnation is the first to be held in July since 2016, placing the event in the city during the peak of one of the country's most famous festivals, the historic Gion Matsuri. Despite how hectic this may make the city for those attending the event, perhaps that's fitting: Kyoto is not just the historic capital, a blend of tradition and modernity, but a creative capital of Japan. Walking down the streets will find sleek modern infrastructure and shopping centers alongside traditional Japanese buildings, shrines, and temples, giving the area a unique charm unlike anywhere else in the country.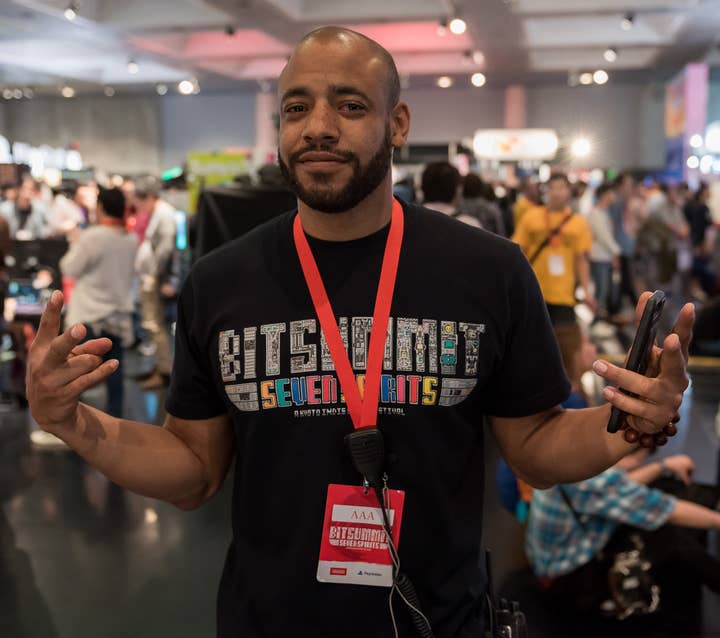 This preservation of historical landmarks adds an air of serenity even when attending the city during normal times (if you can somehow scurry past the crowds swarming towards its most well-known spots like Kiyomizudera), and attendees this year will be able to spend their day diving into the future of Japanese indies before enjoying the history of Japanese religious tradition with a pedestrianized city center blocked off for festivities.
It's an enriching city, but a part of what makes Kyoto so unique economically is how much the city thrives on both its traditional and creative roots. It's the third-leading city in Japan for startups, and everything from traditional crafts in kimonos to gaming from giants like Nintendo to companies like Q-Games, the city is a hub for creatives that's open to ideas and collaboration. Indeed, with the general insularity of indie development in the early 2010s in Japan, Davis credits the creative drive of Kyoto and the greater Kansai region as a big factor behind the initial success of the event.
"You have a lot of local businesses who are small and independent, doing a lot of traditional crafts," he explains. "I think that creative spirit pervades Kansai, where people aren't so afraid to want to go out and do things on their own. The developers around here weren't hard to convince, and there was already a relationship between the likes of Q and Nintendo. Even though they didn't sponsor the first event, we had good blood with everyone and respect which was important. For the first event we had the likes of Playism, who published a lot of Japanese indies and doujin so they brought a lot, and there were a lot of local devs.
"It's always been a Kansai event at heart, and it took a while to spread to Tokyo," he continues. "The expat communities have always been tight, especially since [video game localization, publishing, and development company] 8-4 are based in Tokyo and they tend to bring a lot of people together. There's been weekly events and meetups here in Kansai but until Alvin [Phu, who started Tokyo Indies] there wasn't the same vibe. People are more open to it now, but I don't know if we would've got the same reaction if we started in Tokyo."
Davis now shares his time between consultancy with his self-founded Blacksheep Consulting, his work as global PR manager for Shueisha Games, and BitSummit, an event that has grown far beyond its humble origins alongside the industry in Japan and across Asia. But how has the event actually helped these devs in rising tides for all ships and ensuring these creators have the platform to reach more players?
"I think the prospects are very strong for indies," Davis concludes.
"I think that creative spirit pervades Kansai, where people aren't so afraid to want to go out and do things on their own"
"You see a lot more avenues for support since the likes of Epic Games opened their offices, Unity, you have Kickstarter but also from Campfire [a Japanese crowdfunding website], it makes the playing field more level. As for sales…" he pauses, muttering that the whole thing is rather difficult in Japanese, before clarifying. "The issue of getting sales on the likes of Steam is universal, it's hard to find your audience, but now that means Japanese devs are facing the same hurdles that international creators are. Every time I go to Tokyo Indies or I'm at BitSummit there's interesting games, the biggest gatekeeper now from a financial standpoint is things like marketing, promotion, getting your game out there."
BitSummit kicks off this year's incarnation with a business and press-only day on July 14 before swinging its doors open to the public for a full weekend on July 15 and 16. All efforts are firmly focused on making the event a success, both for everyone attending and for the developers themselves, and to most importantly ensure they enjoy the festivities both inside and outside the walls of Miyako Messe.
"I'm interested to see if there'll be any spillover to the event from Gion Matsuri, but I'm also excited to get a lot of developers, especially foreign developers, take on the festival. It's pretty unique circumstances, and we also have some great games."
Beyond this year, however, Davis notes that there's already plans in place to ensure the next ten years of BitSummit are bigger and better, making the most of the space they have to truly make the event a space for creators of related industries and in the doujin sphere.
"Next year we have two floors of Miyako Messe rather than one, and we hope to give more access to more creators as well as move into analogue game spaces and get the doujin community further involved in the event," Davis is excited to tell me as we bring our call to a close. While BitSummit caters to smaller creators, demand for space has left a gap between the hobbyist creator and the biggest events in the industry he hopes the team can embrace in future with this move.
"There's a dividing line between the likes of Comiket or your typical doujin circles and the likes of BitSummit or TGS. I want to have more creator-centric space, maybe for things like manga or comics or illustration, something that you see in creator alleys at other events."
The industry's changed a lot in ten years, and who's to say it won't change even more in the next decade either. Whatever happens, the hope is that BitSummit will continue to not just provide the space for indie developers to showcase and bring awareness to their work, but allow more creators the opportunity to find an audience for their games, particularly Japanese indies as they search for greater visibility within a global gaming market.
Whether you're lucky enough to be making the trip to Kyoto or simply streaming talks for the event on the likes of YouTube or Twitch, maybe you, too, can find your next favorite indie event from the creative and cultural heart of Japan.