A night at Tokyo Indies
We explore the origins of the Japanese indie scene, and how the monthly meetup is helping to drive it forwards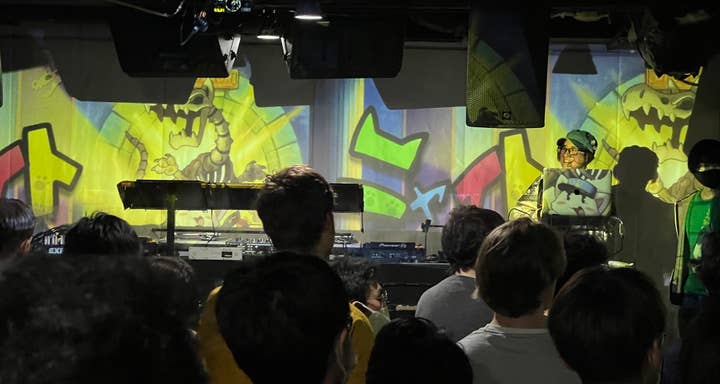 As the so-called 'otaku capital' of Japan, Akihabara in Tokyo has somewhat lost some of the allure it once commanded. Areas like Ikebukuro and Nakano Broadway have risen in its place, although that's not to say the area has entirely lost the shine it once held as a nerd and tinkerer's paradise. Wandering through the backstreets of the electric town and finding the nestled communities suggests the tourist trap's roots remain alive and kicking.
Take MOGRA, long known both inside and outside of Japan as a geeky music club in the heart of Akiba, with cheap drinks and anime and video game music blasting through its compact underground space.
The space stands strong, just as it has since 2009, an unassuming door off the main street that hides its neon-lit EDM-boosted anime-inspired interior from all but those in the know. Once a month, this underground club lifts up its lights and serves as the home of Tokyo Indies, a space for indie developers living in the city to meet, share and discuss their development projects with their peers.
Held regularly on the third Wednesday of every month, this monthly meetup returned to Tokyo one warm April evening as indie developers shared their experiences from showcasing at events like Tokyo Game Dungeon and BitSummit. Hosts and developers alike, including organizer and founder Alvin Phu, were friendly to new and old faces alike, greeting people as they entered. 'You made it,' noted familiar faces entering the room, who were quick to introduce us to other developers who made the trip to catch up with friends and talk about the trials and tribulations of doujin and indie games development.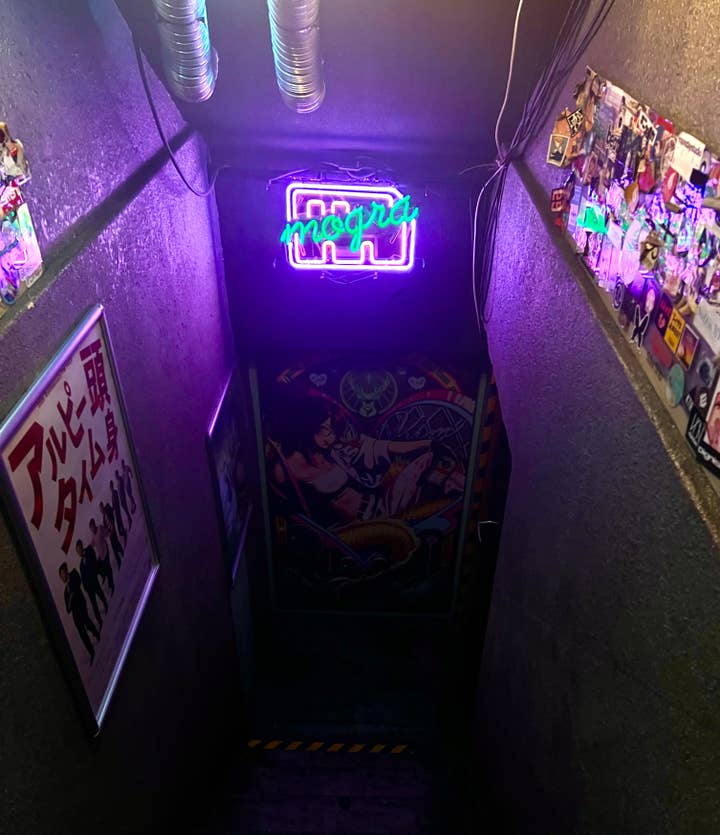 The event was founded by Phu in 2014 a few years after moving to Japan from the US, as a way of meeting fellow indie developers living and working in the city.
"So for a bit of background, I'm Chinese American, born in Boston, and I moved to Japan about ten years ago in 2011 to work for a small mobile games company, and I was making my own indie game on the side," he explains over Zoom as we spoke in the weeks leading up to the event.
That game was Block Legend, and as he puts it to me: "I released it during the weekend of BitSummit a few years ago, and it did well enough that I was able to quit and go full time independent."
It was during this time following the game's release that Phu founded Tokyo Indies, inspired by similar events that he used to attend back in Boston.
"They have a strong indie scene there, and there would be this event every month called Boston Indies which was their monthly indie developer meetup, and they also have one of the largest IGDA chapters in America as well," Phu continues as he recalls the event's origins. "I was attending events like Tokyo Game Show, and my main engine for development, Unity, I'd attend some of their conferences.
"But I was thinking how Tokyo needs its own event where indies could just meet for drinks and talk shop over some demos, do presentations, casually be able to meet up and talk. I'd not organized something like it before and thought that if only five people turned up to the first thing I'd just buy everyone a drink and that would be that, but 20 turned up and we needed a bigger space!"
Since then, it moved into an art gallery space in Shibuya before finding its current home in MOGRA in the heart of Akihabara. It's not that Tokyo Indies was the first such meetup in the city for smaller developers (Pico Tachi, run by Pico-8 creator and owner of Lexoloffle Games Joseph 'Zep' White, has been running since before the start of Tokyo Indies from his cafe in Kichijoji dedicated to games made in the engine), but there lacked a general meeting spot for indie developers prior to this event.
"I'd not organized something like it before and thought that if only five people turned up to the first thing I'd just buy everyone a drink and that would be that, but 20 turned up and we needed a bigger space!"
This was in part a result of an environment for indie games being far less developed from the one found in the West. By the early 2010s the concept of indie games as a sort of counter programming to the work of larger studios was well-established, often created by small teams or solo developers, through megahits like Braid and Fez and boutique teams like Thatgamecompany.
By contrast, although Japan's hobbyist games development scene can be traced back to the 1980s through doujin games, the scene was nowhere near as established, mostly confined to the halls of Comiket and other smaller events.
Whereas indie development in the Western consciousness often referred merely to this small-scale curated product development typically for commercial release, doujin projects are hobbyist by design. They may borrow popular IP for their projects or create their own original, off-beat ideas for fans in like-minded niches without necessarily the intent for major success. That being said, it's not like commercial success isn't possible for doujin creators and circles: the Touhou franchise and developers like Fate franchise creators Type Moon, and The House in Fata Morgana's Novectacle, rose from the doujin scene.
Nowadays, through Steam self-publishing and doujin publishing houses, the ability to create for a niche and find commercial success is bigger than ever. Indie development as an imported concept along the lines of the Western understanding of the concept is growing too, with publishers like Shueisha Games stepping in to publish Japanese indies while Nintendo, Sony and even Konami show similar interest. The latter even recently hosted their own indie showcase event in Ginza, Indie Games Connect.
Yet in 2014, the scene was far from the explosion it's experiencing today. This was at a time when Tokyo Game Show was only just beginning to build up its own space for showcasing indie titles, a process that itself underwent teething issues as the show expected indie creators to foot a prohibitively expensive $980 bill to showcase at the event before Sony stepped in to cover costs.
More recent events have made space available for free to indie developers, and the most recent Tokyo Game Show featured a substantial number of Japanese indie creators amid the well over 100 developers in attendance on the show floor.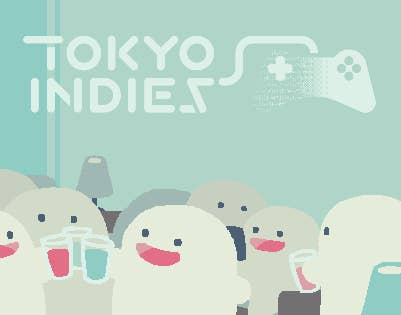 I arrived at Tokyo Indies early as final preparation for the night's presentations were still being made. Still, the event was already alive, with developers setting up their laptops with demos of the various projects they had, from visual novels to procedural roguelikes and more. By the time the event got into full swing there were well over 100 people in attendance, a mix of local doujin and indie creators, immigrants and exchange students, and even a few out-of-country developers who happened to be visiting the city in conjunction with the event.
Presentations at the April event varied wildly, starting with TopplePop from Australian development team Arkima Games, alongside another international presentation from German creator Enjl of various demos and game jam projects. Unique rhythm title Upbeats by Japanese developer Tahitian, which generates beatmaps for any song or video from YouTube on various difficulties using AI followed these presentations, before additional presentations of action platformer Ninja or Die and the adorably-titled Night at the Meowseum.
"The whole objective of Tokyo Indies is to have a safe space to be with other developers and get feedback before releasing your game to the public or showing it off at a trade show," explains Phu of the presentation selection process. "We've had people wanting to practice their presentations before showing it off somewhere to get the crowd reaction, things like that. We prioritize domestic developers but we don't curate too much, it's mostly first come first serve."
That being said, on the night of the event, Phu later adds there was the potential of centering presentation nights on genres and ideas to further focus the selection being showcased.
The existence of this event as a space to discuss the turbulence of games development and showcase early prototypes has naturally caught the attention of publishers and platform holders, but they were also quick to emphasize this is not an event designed for that purpose.
"The whole objective of Tokyo Indies is to have a safe space to be with other developers"
"We've had people come and actively reach out, we had the new Japan representative of Kickstarter come and give a presentation about how they were willing to open up support to people, which was fine. But the only people we don't really allow to come are those who are actively big companies recruiting people. They're not unwelcome, but we have pulled them aside before as it's not an event for that.
"I want to reinforce this being a place for developers to support each other, where maybe they could come and talk about how they feel a contract they got from a publisher wasn't what they expected, especially with recent online discussions about how contracts should be more transparent; and you need to feel comfortable to talk about that stuff."
Outside of these presentations (streamed and archived on the Asobu Twitch channel), I speak with students making indie games as exchange students living in Japan for the first time and Japanese creators like Komitsu, whose artistically-arresting felt-tip landscapes for their mobile game Here and There were discussed with just as much passion as their other project: a collection of hand-drawn zines on 90s CD-ROM games from obscure PS1 curios to Zoombinis.
Also attending were indie community organizers like Takaaki Ichijo, founder of Head-High games and the online Japanese-language indie development industry website indiegamesjp.dev, a site dedicated to translating English-language resources and offering advice to Japanese developers jumping into indie games as a business.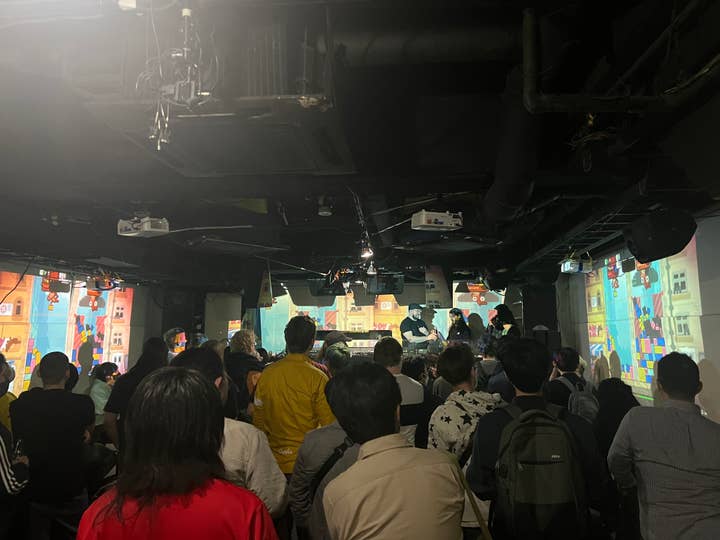 It should be noted that although there has been a distinct growth within the Japanese indie scene thanks to the light being shone onto the scene and the greater interest being shown by major publishers and console manufacturers, coupled with the increased financial input into the scene both by publishers and crowdfunding on platforms like Kickstarter or the more Japan-centric Campfire, the scene remains both small and volatile.
Prior to the COVID-19 pandemic, events similar to Tokyo Indies were being independently run in the Kansai area in Kyoto and Osaka but they remain on hiatus, and on the whole there are simply fewer independent and hobbyist developers in Japan, making events like this all the more important for the scene to cultivate and thrive.
This was the view of Nozomu Ezaki from Digital Games Expo, who also attended April's Tokyo Indies event.
"There's still very few people making indie games. When you compare it to other countries, Japan is still very much in the minority, though I can see it growing from here"
"I think that there's still very few people making indie games. When you compare it to other countries, Japan is still very much in the minority, though I can see it growing from here," he says, further praising the event's success at bringing people together as we speak further.
The status of the Japanese indie gaming scene is far different to what it was ten years ago. Whether you bring your project to life through a more 'typical' indie game research and development pipeline or pursue your passions as a doujin creator, there are trade show events, developer meetups, resources, publisher support and frameworks and examples of past success stories that simply didn't exist just a decade prior.
Spaces like Tokyo Indies are an incubator for these creators to find the inspiration and support needed to thrive. By the end of the event the many creators who attended felt like familiar friends, and leaving the musky underground of MOGRA to walk to Akihabara Station together with some for the last train home, it was exciting sharing and hearing the ideas of creative people from across cultures and languages with a shared passion for development. As Japan's independent scene grows, this support and camaraderie is vital to help its creative minds to thrive.
There's no such thing as truly independent games development; community is the heart that cultivates passion to soar to new heights, inspire new ideas, and support fellow developers over the finish line. That's Tokyo Indies.
Sign up for the GI Daily here to get the biggest news straight to your inbox