A Crowd of Monsters raises €450,000 for episodic games
Barcelona-based studio is currently working on Blues & Bullets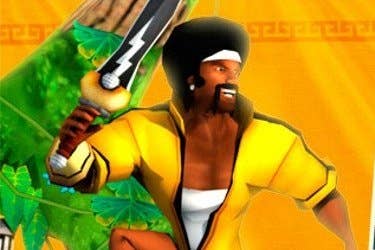 The Spanish indie developer A Crowd of Monsters has taken on €450,000 in funding, which it will use for the development of its episodic console title, Blues & Bullets.
A Crowd of Monsters was founded in 2011, releasing it debut game, Sugar Kid, on iOS the following year. The studio is now preparing to release Funk of Titans, its first console game, on Xbox One.
The new funding was split between private investors and the crowd: €300,000 from Inveready and Caixa Capital Risc, and the remainder through the The Crowd Angel funding platform. In the latter case, A Crowd of Monsters found, "30 minority shareholders with previous experience in the sector."
"The company will play a key role in the changes that we're seeing in how video games are consumed," said Ignacio Fonts, a managing partner at Inveready, referring to A Crowd of Monsters' focus on episodic games.
The Barcelona-based studio certainly isn't alone in exploring the potential of the episodic structure and business model, with Telltale Games and Camouflaj two of the more prominent examples. A Crowd of Monsters' next project, Blues & Bullets, is markedly different in tone to its previous work, and the team intends to "accelerate" its development thanks to the new funding.