6waves and the BBC form game publishing deal
The BBC will have new social/mobile gaming content published by 6waves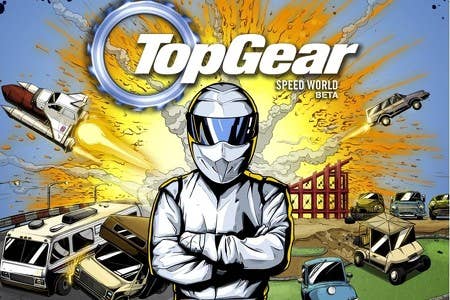 The BBC has formally signed a distribution agreement with social game publisher and developer 6waves, giving the broadcasting service access to some of the largest social gaming platforms on the planet. The new deal could very well mean that such properties as Dr. Who and Top Gear could be making their way to Facebook gaming, as well as mobile devices in the near future.
A new game from Top Gear has already been announced, Top Gear: Speed World, in which fans of the series will be able to race one another with familiar stunts and shenanigans showcased on the program.
"With Facebook's global platform and user reach, it's a natural fit to extend BBC's IP to social games that can enrich experiences and connections for our fans and their friends," said Robert Nashak, EVP BBC Worldwide Digital Entertainment & Games. "6waves was an obvious partner because of the company's track record of driving success for the developers and brands it works with."
"BBC Worldwide has made tremendous strides in expanding its brands to consumers through interactive channels," said Jim Ying, SVP of Platform at 6waves. "Social games are a successful way to connect consumers directly with brands they love, we couldn't be happier to be partnered with BBC in this step in their digital strategy."