King files cloning lawsuit against 6Waves
Treasure Epic and Farm Epic developer denies all allegations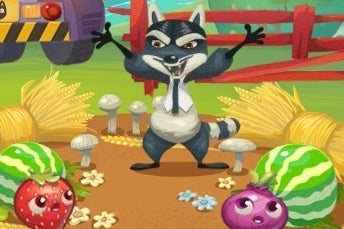 The CEO and co-founder of King Riccardo Zacconi has confirmed that the company is taking legal action against developer 6Waves, claiming it has cloned Pet Rescue Saga and Farm Heroes Saga with its titles Treasure Epic and Farm Epic.
"We have not taken this action lightly. But in the face of such blatant copyright infringement, we have little choice but to act on behalf of our players, our employees and our shareholders," he told GamesBeat.
"6Waves went well beyond simply using King's ideas for inspiration; they copied the original and creative expression that our employees worked very hard to develop. We invest heavily in the creative and technical processes that go into creating such unique games. We welcome fair competition but developers that simply mimic our products severely inhibit our ability to put vibrant and fun games in front of our players. Such practices pose a threat not just to us, but to the entire games industry."
The games are indeed remarkably similar, not just in mechanics but in user interface and even colour schemes.
It's not the first time 6Waves has faced this type of legal action. In October last year it settled out of court with Spry Fox over charges it had cloned match three title Triple Town with its game Yeti Town. As part of the deal, Spry Fox took control of the Yeti Town IP.
"6waves cannot provide detailed comments at this stage but we deny all allegations of the copyright infringement complaint by King.com Limited," 6waves responded to the King claims via Gamasutra.
"Puzzle solving games and themes like farming and jewels are not unique and have been created by many other companies. Such popular gameplay and themes cannot be copyrighted."