3DS System update adds paid DLC to StreetPass
Four new games for social connection app as Nintendo embraces new model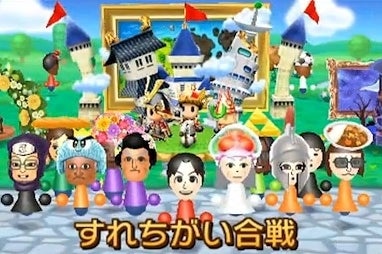 Nintendo's latest software update for the 3DS has updated the handheld's StreetPass and Mii Plaza functions, adding paid-for DLC games to the social connections apps.
Priced at £4.49 in the UK, the four new games are StreetPass Squad, StreetPass Mansion, StreetPass Battle and StreetPass Garden. Other new improvements include better system stability, more reliable data transfer and savegame back-up.
However, it is the DLC options which are of the most interest, adding further fuel to the argument that Nintendo is continuing to engage with the models of microtransactions and paid-for DLC, as evinced by its announcement of the company's first free-to-play game last week.
Whilst the possibility of customers being able to buy extra lives for Mario or new Mii costumes seems someway off yet, this is certainly a signpost for things to come.
UK and European 3DS owners should be able to download the update now, whilst US users are still waiting. For more on Nintendo's plans for the future, read our extensive interview with Miyamoto from E3, here.