3DS, SpongeBob SquarePants and The Last of Us Part 2 lead UK Charts
Stock clearance sees cult 3DS RPG Bravely Second take No.2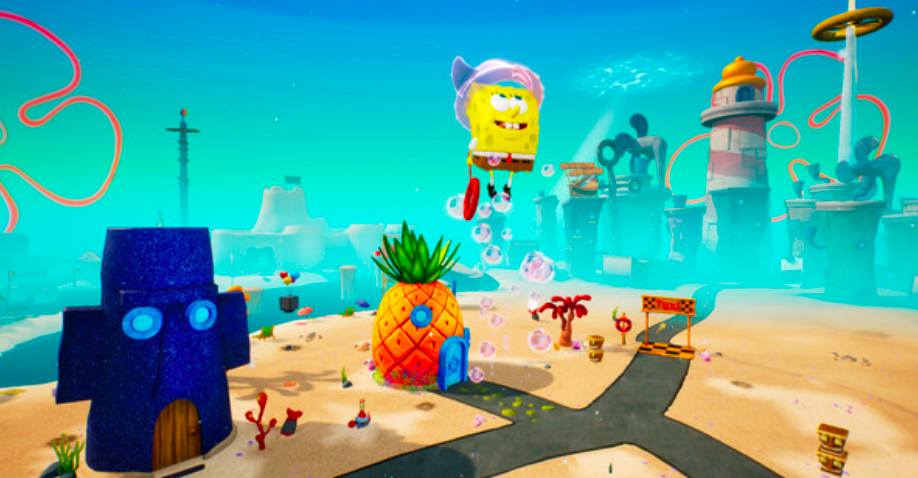 It's an unusual UK boxed chart this week, with several 3DS titles making the top 40.
The No.1 game, however, is far from surprising. PS4 exclusive The Last of Us Part 2 holds No.1 for a second consecutive week. Sales of the game dropped 80% week-on-week, which is a heavy fall, but not unusual for a game that sold as strongly as this one did in its first week, when it eclipsed Uncharted 4's debut to become the fastest-selling PS4 exclusive.
By comparison, Uncharted 4 dropped 78% in sales during its second week. It's worth noting that this is purely boxed sales, and digital download sales have increased significantly since Uncharted 4 was released in 2016, therefore comparisons between the two games need to be taken in that context.
There are actually two The Last of Us games in the top ten this week, with The Last of Us: Remastered at No.9 after an 82% rise in sales week-on-week.
Now onto the surprising game at No.2 -- Bravely Second: End Layer, the 3DS title by Square Enix. The RPG sold three times more physical copies last week than when it was released in February 2016, and its all-time boxed sales have practically doubled in one week. This is because the game was heavily reduced in price at UK retailer Argos, where the game could be bought for £2.49 (with the limited edition for £3.99).
It wasn't the only 3DS game discounted at Argos. Life simulator Teddy Together was also cut to £2.49, and is at No.32, futuristic RPG Little Battlers Experience was reduced to the same price and is at No.33, while Metroid: Samus Returns was down to £12.99, and returns to the charts at No.28.
The highest charting new game is actually a remake of a very popular 2003 kids platformer. SpongeBob SquarePants: Battle for Bikini Bottom - Rehydrated is published by THQ Nordic and debuts at No.3 in the boxed charts.
The other new release of the week is Assetto Corsa Competizione at No.12. The 505 Games title was released on PlayStation 4 and Xbox One.
Elsewhere, following a brief disappearance from the top ten, Animal Crossing: New Horizons jump 74% in sales and is at No.5. Meanwhile, Ring Fit Adventure is down at No.4 after three consecutive weeks at No.2.
Here is the GfK Top Ten for the week ending June 27th
| Last Week | This Week | Title |
| --- | --- | --- |
| 1 | 1 | The Last of Us Part 2 |
| Re-Entry | 2 | Bravely Second: End Layer |
| New Entry | 3 | SpongeBob SquarePants: Battle for Bikini Bottom - Rehydrated |
| 2 | 4 | Ring Fit Adventure |
| 12 | 5 | Animal Crossing: New Horizons |
| 3 | 6 | FIFA 20 |
| 4 | 7 | Mario Kart 8: Deluxe |
| 6 | 8 | Grand Theft Auto 5 |
| 17 | 9 | The Last of Us: Remastered |
| 7 | 10 | Minecraft |