38 Studios makes payment to state of Rhode Island
$1.125m payment finally made, Copernicus MMO could launch by June 2013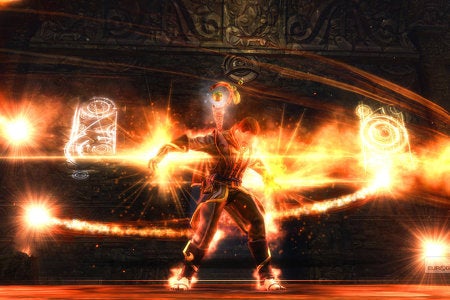 A press conference from the governor of Rhode Island has offered some good news on the ongoing financial situation regarding 38 Studios. The seemingly embattled game studio has successfully made their $1.125 million payment.
The state had earlier said that the studio had been unable to make the payment, despite not paying its 300 plus employees this week.
It's possible that repercussions from the loan fallout could be felt for quite some time, taking a major toll on government incentives for game industry projects. The governor has confirmed that new legislation will be put through to change tax breaks and state funded deals for arts and entertainment.
Governor Chafee added that he remains committed to protecting taxpayers, who could very well end up paying for the balance on the loan, should 38 Studios go under. He believes that "taxpayers have had a very generous deal for 38 studios. It's time for them to go out and get private capital funding."
"That's the deal. It's a generous deal, but stick to it," he offered.
It was added that things have gotten quite tight on budgetary concerns. Governor Chafee revealed that an auditor has been hired to ensure that the $49 million already paid has been used properly as part of the loan agreement and in accordance with the law.
Should things go well, and should the studio remain solvent, the "Copernicus" MMO could very well see a launch date by June 2013.
To that end, the state has made sure to say that they are committed to keeping the studio afloat. While they will not add more money to the pot, Governor Chafee stressed, "I want to make sure we're doing everything possible" to ensure the survivability of 38 Studios. "We're in deep," he noted.
The studio remains in the balance, simultaneously trying to develop a massive MMO title while working to stay afloat.
Update: Curt Schilling has been unavailable for comment, but he did finally issue a quick thank you to his supporters on Facebook: "To all the prayers and well wishes to the team and families at 38, God Bless and thank you! We will find a way, and the strength, to endure."