2021 Q1 sees spike in investments, mergers and acquisitions
M&A deals nearly doubled year-over-year as investments up 75%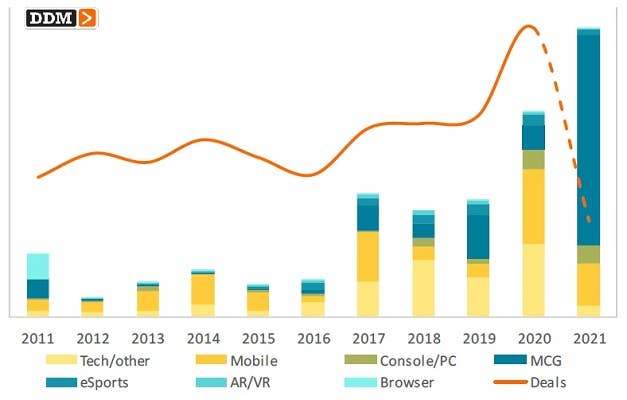 2020 was a record year for gaming investments, and 2021 is already on pace to top that, according to DDM's Q1 Game Investment Review report.
Q1 2021 investments (including IPOs) totaled $18.7 billion while DDM also tracked more than $10.5 billion worth of mergers and acquisitions.
Roblox's $12.8 billion IPO accounted for 71% of DDM's tracked investment in the quarter, while Microsoft's $7.5 billion acquisition of Bethesda parent ZeniMax made up the same percentage of mergers and acquisitions activity.
DDM identified 139 gaming investments over the first quarter, a 75% year-over-year increase.
The number of mergers and acquisitions was up even more sharply, as DDM reported 75 such deals in Q1 2021, nearly double the total from the same quarter last year.