2015 G.I.R.L. Scholarship winners announced
Grace Kim and Cherylynn Lima are latest winners of student contest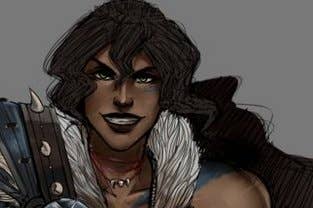 The Gamers in Real Life (G.I.R.L.) Scholarship winners have been announced for 2015 and will receive $5,000 scholarships to go towards educational expenses and a 10-week internship at Daybreak Games.
The winners Grace Kim of Aurora and Cherylynn Lima of Brentwood both had to submit to submit concept art inspired by PlanetSide 2 or EverQuest, or code for a game feature for one of Daybreak's games. They also had to write an essay.
"We are thrilled to expand this year's G.I.R.L. program by honoring two talented students with educational scholarships and paid summer internships," said Daybreak Games' Laura Naviaux.
"Both winners truly embraced our G.I.R.L. program goals through their essays, original concept art, and code base for an original game feature. We are proud to have them represent this year's program and provide them with opportunities in the gaming industry."
Daybreak Games started the G.I.R.L. Scholarship when it was still Sony Online Entertainment, and the scheme is now in its eighth year.