20 publishers, 50 games for Xperia Play launch
Big names for PlayStation phone's March release
Sony Ericsson has unveiled full details of its long-rumoured Xperia Play mobile device, previously known as the 'PlayStation Phone.'
The Android-based phone includes PlayStation controls and branding, and support for a number of selected PSone games.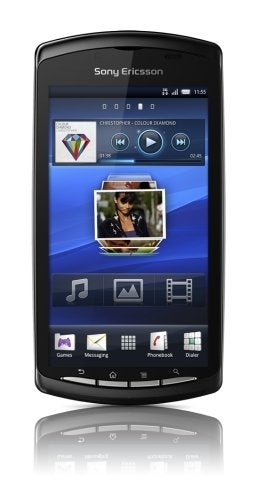 At the Mobile World Congress in Barcelona yesterday, Sony promised a March release date for the phone, though worldwide timings were not revealed.
The device itself is to be accompanied by some 50 games from 20 publishers at launch, with Sony Ericsson product manager Aaron Duke claiming that "We don't want you to have to play just touchscreen Angry Birds the entire time. We want you to play true console quality games."
Already confirmed are EA's Dead Space and FIFA, Splinter Cell and Assassin's Creed from Assassin's Creed and, perhaps surprisingly, a Guitar Hero title from Activision.
Said Travis Boatman, VP of Worldwide Studios for EA Mobile, "EA collaborated closely with Sony Ericsson to bring exciting versions our best-selling consumer favourites such as The Sims 3 and FIFA 10 to the Xperia Play.
"The device's dedicated gaming keypad gives FIFA players what matters most in a footy game - ultimate ball control, quick player selection on the pitch, effortless passes and more. The Xperia Play's unique gamepad also delivers robust control in The Sims 3 bringing a whole new life simulation experience to fans of the franchise. We look forward to watching consumers interact with our great games in new ways through the Xperia Play."
The Xperia Play will also come pre-loaded with original PlayStation title Crash Bandicoot. More PSone games will be available from the PlayStation Store, elements of which will be available to more Android devices via Sony's impending PlayStation Suite software.
Commented Rikko Sakaguchi, EVP at Sony Ericsson, "Today is a very proud moment for Sony Ericsson as we bring something truly revolutionary to the market. Living up to our vision of Communication Entertainment, Xperia Play will forever change the way people think about smartphones and mobile gaming.
"The launch of Xperia Play could not have been possible without the close collaboration of both Google and Sony Computer Entertainment. The commitment of so many industry leading game publishers further demonstrates that Xperia Play will deliver on the long-held expectations from consumers the world over."
The 175g Xperia Play boasts a 1GHz ARM CPU, a 480 x 854 screen, the Android 2.3 OS and comes bundled with an 8GB microSD card.
It will initially be available in the US, via Verizon, but word of availability on a number of major UK carriers was leaked last week.
No price for the device has been confirmed as yet.