11 Bit Studios fights pirates with free Steam codes
"Just spread the word, and you'll help us a lot"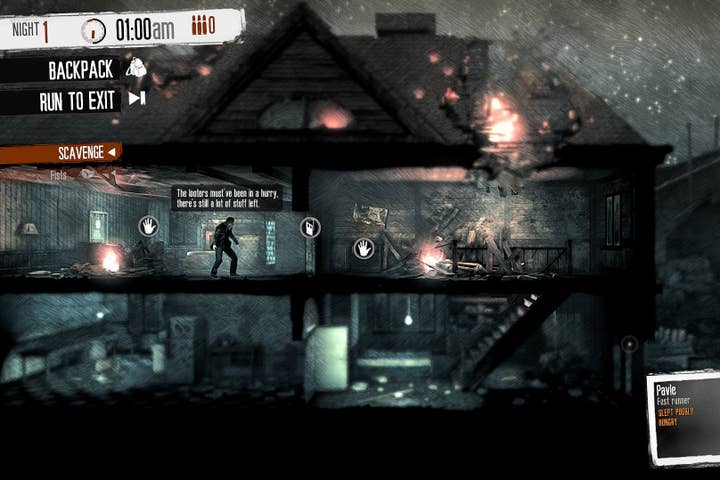 11 Bit Studios' PR and marketing manager has offered those pirating its new game, This War Of Mine, free Steam codes asking only that they share any positive thoughts on the game with their peers.
"If because of some reasons you can't buy the game, its ok," Karol Zajaczkowski commented on a Pirate Bay torrent of This War of Mine, as reported by PCGamesN.
"We know life, and we know that sometimes it's just not possible. Here are some codes for the steam copy of the game, so some of you can take a look at it. And if you like the game after spending few hours in, then just spread the word, and you'll help us a lot."
The game was released on November 14 priced at $19.99, and is a brutal survival simulation. 96 per cent of its reviews on Steam have been positive.
11 Bit isn't the first studio to take a tolerant approach to piracy, in 2013 Anodyne dev Sean Hogan also posted download codes for his game on The Pirate Bay.