Zynga's secondary offering will see over 20 million executive shares sold
Some Zynga execs are selling nearly 55 percent of their shares in secondary offering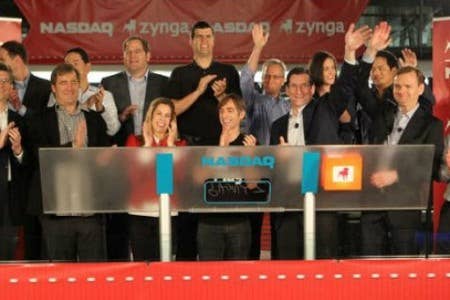 According to InsideSocialGames, almost half of all shares sold in Zynga's secondary stock offering will be coming from company executives. All told, the secondary offering will see a total of 43 million shares sold. 20,254,631 shares of Class B stock, which hold 70.3 percent of total shareholder voting power, will be sold alongside Class A common stock.
This is the first time Zynga executives have been able to sell their Class B stock, with founder Mark Pincus selling 16.5 million of his Class B shares, which is around 15 percent of his stake. Chief financial officer David Wehner leads with 55 percent, cashing in 386,865 shares. Chief operating officer John Schappert is selling 322,350 shares, accounting for 45 percent of his holdings. Director Reid Hoffman is selling 687,626 shares (15 percent of his stock), while director Owen Van Natta is selling 505,267 shares (19 percent).
Zynga's stock is currently sitting at $13.15 just four months after its initial public offering (IPO). At that time, the stock fell below its original $10 per share price, but it later recovered. Zynga's secondary offering is being timed to come prior to Facebook's own IPO and the company's own lock-up period, both expected in May. During the lock-out period, all outstanding shares that have not been sold can't be traded, keeping the stock stable.