Zynga stock plunges, trading halted
Facebook's IPO started today, and Zynga's stock dropped over 13%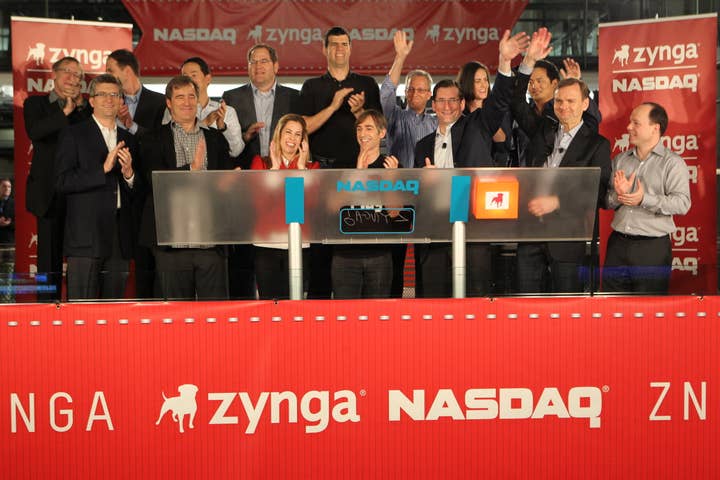 Trading has been halted in Zynga's stock after a 13.3 percent drop to $7.17 a share following Facebook's IPO. Trading restarted briefly, and the stock bounced back to $7.80 a share, but has been halted again. Speculation has been that perhaps the drop was due to Facebook's stock not popping up once selling began (though now it's up over 8 percent from the opening price), or that Zynga shareholders were dumping the stock to get into Facebook shares.
Other companies related to social networking also saw their shares fall; LinkedIn dropped 2 percent, Yelp was off by 8 percent, and China's Renren ("the Facebook of China") dropped over 10 percent.
Michael Pachter, analyst at Wedbush Securities, told GamesIndustry International that the drop in Zynga stock was due to a technical problem at the stock market. "Yes, someone made a mistake," Pachter said. We are continuing to follow the story and will update it later today.
Update: Trading in Zynga stock restarted after the automatic halt, and finished the day at $7.16 per share, a drop of 13.4 percent. At one point today the stock hit $6.40 per share, the lowest level in its brief history.