Zynga gets A Bit Lucky
Acquires "mid-core, multi-platform" game developers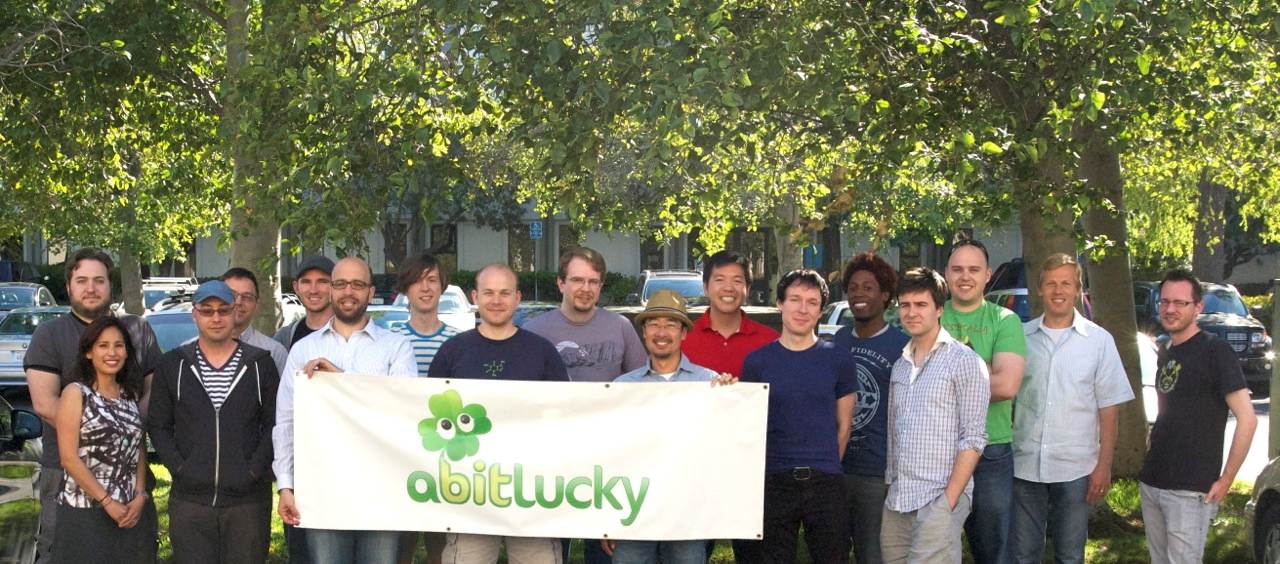 Zynga announced today the acquisition of developer A Bit Lucky of San Mateo, California, for an undisclosed amount. The developer has previously released two Facebook games, Lucky Space and Lucky Train, which they called "the new generation of social games." GamesIndustry International spoke with Zynga VP Bill Jackson (whose Dallas studio brought out CastleVille) and A Bit Lucky's founders, CEO Fredric Descamps and CCO/CTO Jordan Maynard, about the acquisition.
"Our stated mission at Zynga is connecting the world through games, and I've always believed the way that we do that is deliver the absolute best social games on every category across multiple platforms," said Jackson. "In the last year we've grown into new categories; we've got Zynga Arcade with titles like Bubble Safari and Ruby Blast, which represent new game play for our players. We've also talked in the past and hinted at new game categories that we'd like to enter as well." The amount Zynga padi for the acquisition is unknown. "Today we're not disclosing the terms of this deal," said Jackson.
Jackson continued, "Today, we're very excited to announce the very beginnings of our efforts to expand into a category that we've talked about before, which is mid-core multiplatform games. To bolster those efforts I want to make an announcement about a small acquisition today: The talented team of A Bit Lucky, which is a studio focused on creating mid-core multi-platform games. They're going to be joining Zynga as part of Zynga San Francisco." Jackson noted the experience of the developer. "That team is made up of veterans from the game industry, companies like Trion Worlds and Xfire, as well as other companies. All 20 of A Bit Lucky's employees, including my friends and veterans, Fredric Descamps and Jordan Maynard, are going to become part of Zynga San Francisco with their team."
"We have many talented teams working on different categories of play inside Zynga"

Bill Jackson
Zynga is moving forward with the game that A Bit Lucky has been working on for several months. "They've been working on a game called Solstice Arena, which is a mid-core multi-platform game, and they're going to keep working on that as part of Zynga in San Francisco," said Jackson.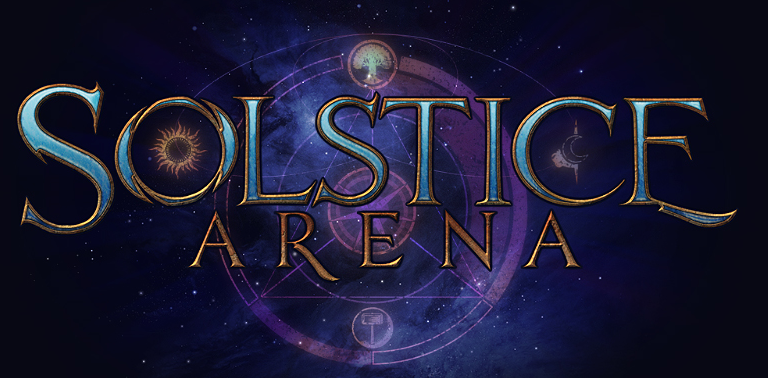 Jackson also wanted to point out the effort Zynga is putting into developing games in genres other than the casual games and simulations that they are known for."I do want to mention that along with A Bit Lucky this represents a more coordinated effort. We have many talented teams working on different categories of play inside Zynga," said Jackson. He noted some key recent hires. "In fact, we recently hired John Tobias, the co-creator of Mortal Kombat; he's going to be working in San Diego with Mark Trammell. We've also hired Soren Johnson, who's been working with Zynga East in Baltimore. All of the people I mentioned along with the people at A Bit Lucky are working on new types of play for Zynga."
Fredric Descamps, co-founder and CEO of A Bit Lucky, described the background of A Bit Lucky and the reasons behind the deal. "We started almost three years ago and managed to get some pretty impressive investors behind us. A few months ago we started working on Solstice Arena," Descamps recounted. "The main reason why we chose to work with Zynga is pretty simple: It's really all about the people. It was a meeting of the minds when we started talking with Zynga. We really found here with Bill Jackson, Steven Chiang, Mark Skaggs, and Mark Pincus, people who are extremely passionate about making great games, people who are very entrepreneurial, who are quick-moving, which is all the things we like as gaming entrepreneuers. Meeting with Bill Jackson and Mark Pincus was the turning point for us in making the decision to join forces with Zynga."
Jordan Maynard, co-founder and CCO/CTO, noted that "We really want to marry Zynga's expertise with social with the more core game mechanics. Zynga's recent efforts in publishing Horn is a great example. To bring that console quality experience to multi-platform with the addition of Zynga's social capabilities is really super-exciting for me."
"The main reason why we chose to work with Zynga is pretty simple: It's really all about the people"

Fredric Descamps
Solstice Arena is not announced for specific platforms just yet. "Our goal is really to attack all possible platforms," Descamps said "We're using Unity plus some of our secret sauce; the game currently runs on multiple platforms - iPad, PC, Mac, Android tablets, etc. - that's kind of the new generation of games, and very few games are developed that way just yet."
A Bit Lucky is moving into Zynga's offices in San Francisco tomorrow, and they expect not to lose any time in development. "We looked at all the options, and it was such a meeting of the minds that we all agreed it would be best to be here at Zynga's San Francisco headquarters," said Descamps.
Zynga is moving more strongly into new genres of games and onto other platforms than Facebook, but obviously they hope to bring their audience of 300 million players with them. Developing games in more specific genres will only be targeting a subset of that audience; is that a concern for Zynga? "Our audience is made up of diverse people with diverse tastes, and our mission is to provide the best social games for all those players," said Jackson. "When we looked partnering with A Bit Lucky, we saw a very talented team that was on the same mission as us, which is to provide a great social game experience, one that we thought our players would enjoy. About these mid-core games, we're really thinking about core gaming experiences that are made broad enough for more people to enjoy, and that's the mission that they were on and why we chose to partner together. When I think about our players, I think they're going to be really excited about Solstice Arena."