Zynga co-founder supports educational startup
Sokikom sees $2m in funding from US government and angel investors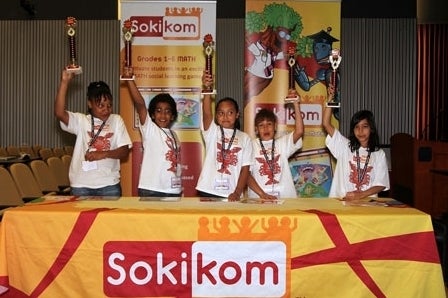 Educational gaming startup Sokikom has raised $2 million in a recent funding round, with Zynga co-founder Steve Schoettler as one of its supporters.
Techcrunch reported that 50 per cent of the money came from the US Department Of Education's Institute of Education Sciences, and the rest was supplied by angel investors like Schoettler and Intel's Dr. Craig Barrett.
The company was founded in 2008 by Snehal Patel in California, and has received number of awards since then, including a a Distinguished Achievement Award from The Association of Educational Publishers.
"Sokikom's effectiveness is embedded into its games at every stage of their development," says the company.
"Initially funded through grants by the U.S. Department of Education, Sokikom has designed the games using the principles of guided, discovery-based, social, and situated learning. Our games contain learning objectives aligned with the latest National Council of Teachers of Mathematics curriculum focal points and the Common Core State Standards."