Zynga appoints Best Buy exec to CFO
David Lee will be replacing Mark Vranesh as chief financial officer and chief accounting officer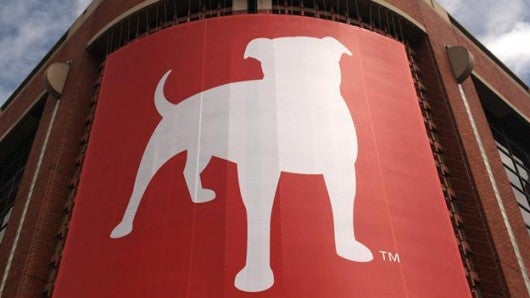 Effective April 14, 2014, Zynga's new chief financial officer and chief accounting officer will be David Lee, who comes to Zynga from Best Buy where he recently served as senior vice president of enterprise finance. Lee will be replacing Mark Vranesh who will be leaving the company for reasons not disclosed. Zynga said that Vranesh will work with Lee "to ensure a seamless transition of responsibilities."
"It is an honor to join Zynga during such a transformative time in the Company's history. Zynga reached impressive milestones in its first phase of growth, entertaining more than one billion people with its games and creating iconic, household brands with franchises like FarmVille and Words With Friends," said Lee, who will report directly to CEO Don Mattrick. "Don and the leadership team have an ambitious vision anchored by a rich culture of innovation, and I look forward to working with them to build the next chapter of Zynga's growth."
"At the end of 2013, Mark Vranesh and I began working together on a CFO search. We viewed a lot of candidates, had a high bar and found a leader in David who will be a great addition to our team," said Mattrick. "David has a deep understanding of business management and a sharp financial acumen that will be invaluable to Zynga's long term growth and success. He has a track record of fostering cultures of excellence and navigating business transformations through sound counsel and strategic planning. David is a seasoned financial executive whose two decades of experience will deepen our leadership capabilities and I am proud to welcome him to Zynga. I want to thank Mark for his numerous contributions to the Company over the last six years and we wish him the best in his future endeavors."
"I am pleased with the progress we have made so far this year against our strategic frame of growing and sustaining our franchises, creating new hits and driving efficiencies. The year is off to a solid start and our teams have created a strong base for growth throughout 2014. We look forward to sharing details about our results and financial performance during our upcoming first quarter earnings announcement," Mattrick added.
Apart from Best Buy, Lee also worked for over eight years at Del Monte Foods where he held several leadership positions across finance and general management. Prior to that he served as the director of strategic planning at PG&E Corporation for three years, and he had stints at the Leo Burnett Company, McKinsey & Company, Enterprise Venture Capital and Pacific Venture Capital.
Zynga expects 2014 to be a period of growth for the company, and it plans to share more details during its Q1 2014 earnings announcement on April 23.