ZTE and The9 partner on new console for China
The Tegra 4-powered Fun Box will launch this month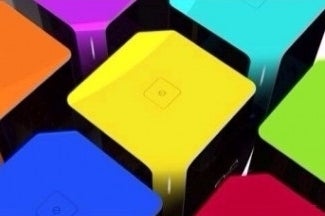 Chinese telecomms company ZTE Corp. has embarked on a joint venture with developer The9 Ltd. to build a new console for the Chinese market.
Responding to questions sent by Bloomberg, a representative from ZTE Corp. confirmed that the Fun Box will be released this month. The hardware will be powered by an Nvidia Tegra 4 chip, with 2GB of RAM and Bluetooth-enabled game controllers. At present, there are no plans to launch the device outside of China.
The existence of the Fun Box is significant of a major new opportunity for the global games industry. After months of speculation, China finally lifted its 14-year ban on the sale of foreign consoles in the country, providing a new route into one of the fastest growing - and already one of the most lucrative - markets in the world.
Microsoft was forging ahead in September last year, establishing a partnership with the Chinese media company BesTV New Media Co. Ltd. to create a new console and streaming service for the region. The total investment in the venture - of which Microsoft owns a 49 per cent stake - is worth $237 million.
However, foreign companies acting alone will have to conform to certain standards; specifically, the need to manufacture any devices in the Shanghai free-trade zone, and meet the government's guidelines on any games released in the country.