Zelda: Tears of the Kingdom leads the 2023 Gamescom Awards
The Nintendo title won four awards including Best Gameplay and Most Epic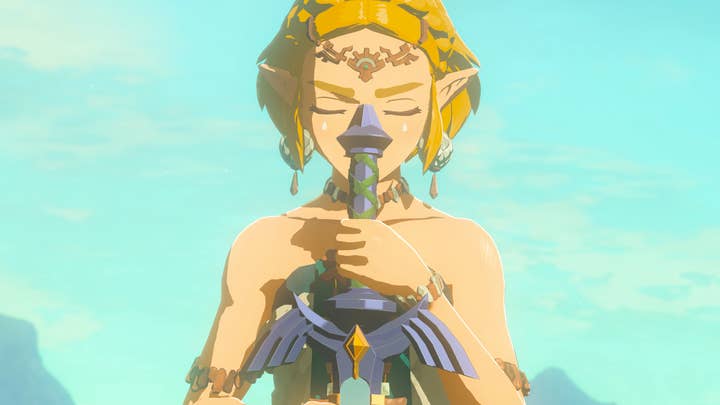 Nintendo dominated this year's Gamescom Awards thanks to The Legend of Zelda: Tears of the Kingdom's ongoing success.
The Japanese firm won five categories, four of which went to Zelda including Best Nintendo Switch Game, Best Gameplay, Best Audio, and Most Epic. Pikmin 4 took home the award for the Most Wholesome game.
Bandai Namco won three categories, including Best Sony PlayStation Game for Tekken 8, Best Announcement for Little Nightmares 3, and Best of Show Floor.
Payday 3 also took home two awards, winning Best PC Game and Most Entertaining categories.
Thatgamecompany's Sky: Children of the Light won two awards for Best Mobile Game and Games for Impact. The Games for Impact category is for games "that convey a significant social, political, or cultural message and contribute to raising awareness or promoting positive changes in society."
Xbox received Gamescom's Green Studio of the Year Award, which "celebrates a gaming studio with a special commitment to sustainable values."
Below is a full list of the winners at this year's Gamescom Awards.
Best Microsoft Xbox Game: Mortal Kombat 1
Best Nintendo Switch Game: The Legend of Zelda: Tears of the Kingdom
Best PC Game: Payday 3
Best Sony PlayStation Game: Tekken 8
Best Mobile Game: Sky: Children of the Light
Best Visuals: Black Myth: Wukong
Best Audio: The Legend of Zelda: Tears of the Kingdom
Best Gameplay: The Legend of Zelda: Tears of the Kingdom
Most Entertaining: Payday 3
Most Epic: The Legend of Zelda: Tears of the Kingdom
Most Wholesome: Pikmin 4
Games for Impact: Sky: Children of the Light
Best Announcement: Little Nightmares 3
Best of Show Floor: Bandai Namco Entertainment
Heart of Gaming Award: GAME:IN
Gamescom Green Studio of the Year: Xbox
Sign up for the GI Daily here to get the biggest news straight to your inbox