Zelda, F1 and PS5 can't prevent July sales slump | UK Monthly Charts
Stock shortages continue for PS5 and Xbox Series X/S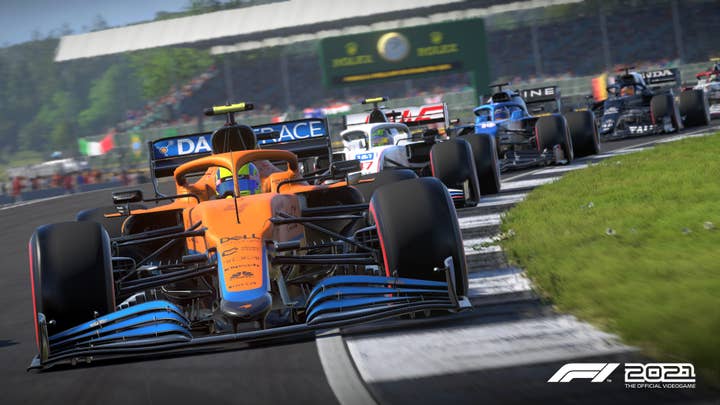 The tough comparisons with the pandemic year continue in the UK, with sales of accessories and video games down in July.
However, the PS5 and Xbox Series machines remain very popular, with both devices continuing to sell out eight months after launch.
In total, 146,000 consoles were sold in the four weeks ending July 31st, which is a drop of 21% over the previous four-week period (GfK data). PS5 sold roughly the same number of units as it did the month before and was the best-selling console of July. Nintendo Switch had a slightly weaker month, while stock shortages meant that Xbox Series X/S suffered a bigger drop and remains in third place.
Overall, hardware sales for the first seven months of 2021 are 32% up over the year before.
In terms of accessories, 578,974 controllers, gaming headsets, cases and other peripherals were sold during July, which is down 21% over the month before and 18.6% compared with July last year (GfK data).
The best-selling accessories are one again the DualSense Wireless Controller White and Black (No.1 and No.2 respectively). The closest challenger is the new Skyward Sword special edition Joy-Cons for Nintendo Switch, which debuts at No.3 in the charts.
In terms of software, 2.09 million digital and physical games were sold in the UK during July (GSD data, see below for participating publishers). That is a drop of 17.2% year-on-year. 770,000 physical games were sold (down 16.4%), and 1.32 million digital games were downloaded (down 17.6%). Digital games data comes direct from most major publishers, although Nintendo is a notable absentee.
There were two big games released in July -- F1 2021 by EA/Codemasters, and The Legend of Zelda: Skyward Sword HD from Nintendo. Zelda was the best-selling boxed retail game, while F1 2021 was the best-seller with digital and physical combined (Zelda's digital sales are not counted in these charts). However, neither game could offset the success enjoyed by PS4 exclusive Ghost of Tsushima, which was released in July 2020 to impressive sales.
Overall, it was a strong month for EA, which had the top two best-selling games (F1 2021 and FIFA 21). EA was the biggest publisher of July, followed by Nintendo (Zelda) and Sega (Olympics).
The biggest console for software sales remains PS4 (35% market share), followed by Nintendo Switch (21.5%).
GSD July 2021 Top 20 Games (Digital + Physical)
Position
Title
1
F1 2021
2
FIFA 21 (EA)
3
The Legend of Zelda: Skyward Sword HD* (Nintendo)
4
Grand Theft Auto 5 (Rockstar)
5
Call of Duty: Black Ops Cold War (Activision)
6
Red Dead Redemption 2 (Rockstar)
7
The Crew 2 (Ubisoft)
8
Monster Hunter Stories 2: Wings of Ruin (Capcom)
9
Spider-Man: Miles Morales (Sony)
10
NBA 2K21 (2K Games)
11
Mario Kart 8: Deluxe* (Nintendo)
12
Ratchet & Clank: Rift Apart (Sony)
13
Olympic Games Tokyo 2020: The Official Video Game (Sega)
14
Minecraft (Mojang)
15
Minecraft: Switch Edition* (Nintendo/Mojang) (Nintendo) *
16
Assassin's Creed Valhalla (Ubisoft)
17
Animal Crossing: New Horizons* (Nintendo)
18
Battlefield 5 (EA)
19
Efootball Pro Evolution Soccer 2021: Season Update (Konami)
20
It Takes Two (EA)
* Digital data unavailable
GSD digital data includes games from participating companies sold via Steam, Xbox Live, PlayStation Network, Nintendo Eshop. Participating companies are Activision Blizzard, Bandai Namco, Big Ben Interactive, Capcom, Codemasters, Electronic Arts, Focus Home Interactive, Koch Media, Konami, Microids, Microsoft, Milestone, Paradox Interactive, Quantic Dream, Sega, Sony, Square Enix, Strelka, Take-Two, Ubisoft and Warner Bros. Nintendo and Bethesda are the notable absentees, alongside smaller studios.