Zelda anchors Nintendo E3 plans
Time slot typically reserved for press conference or Digital Event will now host a livestream dedicated to Wii U Zelda game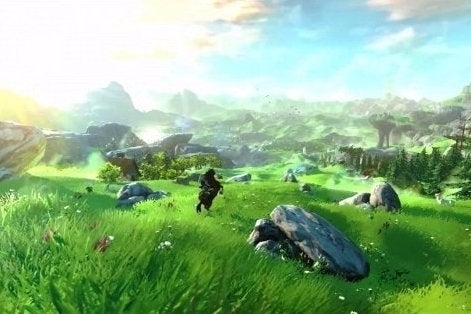 When Nintendo said last month it would be using E3 to focus on The Legend of Zelda for Wii U, it was not kidding. The company has launched its E3 website, and it appears to be foregoing its usual Tuesday morning of E3 week Nintendo Digital Event, instead scheduling a Nintendo Treehouse show focused on the upcoming Zelda title.
"Tune in starting at 9 a.m. PT for the world's first in-depth look at the new Legend of Zelda game," the company said on its official E3 site. "The day's events will kick off with livestreamed gameplay and behind-the-scenes info from the game experts of Nintendo Treehouse - live and unscripted from the show floor."
Starting in 2013, Nintendo's Digital Event broadcast was the focal point of its E3 presence, announcing and showcasing its biggest products set for release in the coming years. It was essentially a replacement for Nintendo's live E3 press briefing, a practice it stopped after the 2012 show because it felt the press conference was designed for too many audiences with conflicting interests.
"As video game fans are looking for information about games, it seems that they are less interested in sales figures that investors and analysts on the other hand attach much greater importance to, and distribution partners are looking for information on how we are going to market our products in the immediate future," then-Nintendo president Satoru Iwata said upon announcing the shift.
The move is not entirely unexpected. With Nintendo already having said it won't have the NX platform at E3 and no Wii U software beyond Zelda expected at the show, a Digital Event might have needed to lean excessively on the 3DS and mobile lineup to carry interest.