Z Event raises €5.7m for Amnesty International
The live streaming event broke the record for the most money raised for charity on Twitch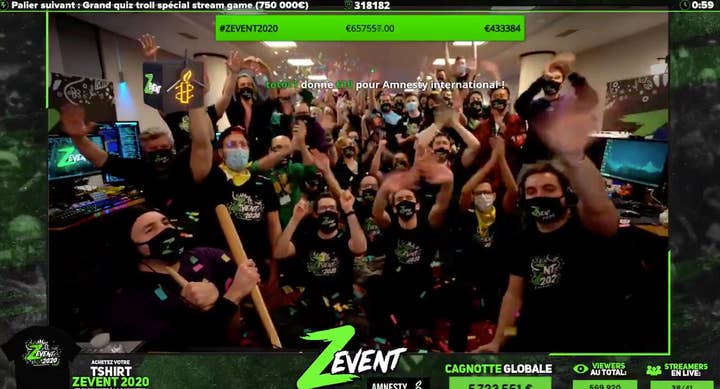 French streaming marathon Z Event raised €5.7 million in 50 hours for NGO Amnesty International.
It's a record amount for an event of that type, Le Monde reported. The previous record was actually held by the 2019 edition of Z Event, which raised €3.5 million for the Pasteur Institute. Back then, it broke a record established by Bungie with its GuardianCon, which raised $3.7 million (€3.1m) in 2019.
Z Event ran from October 16 to October 18 this year, in Montpellier -- though several participants were streaming from home due to COVID-19 restrictions.
French president Emmanuel Macron congratulated the Z Event team on Twitter, saying they should be "proud to have shown that, by being united, you can accomplish great things."
The streaming event, which is broadcasted on Twitch, gathers France's biggest game streamers. It was created in 2016 by Adrien "ZeratoR" Nougaret and Alexandre "Dach" Dachary.