YouTube points the way forward for monetising video content
Acquisition of FameBit's "democratised marketplace" will increase frequency of branded content and product placement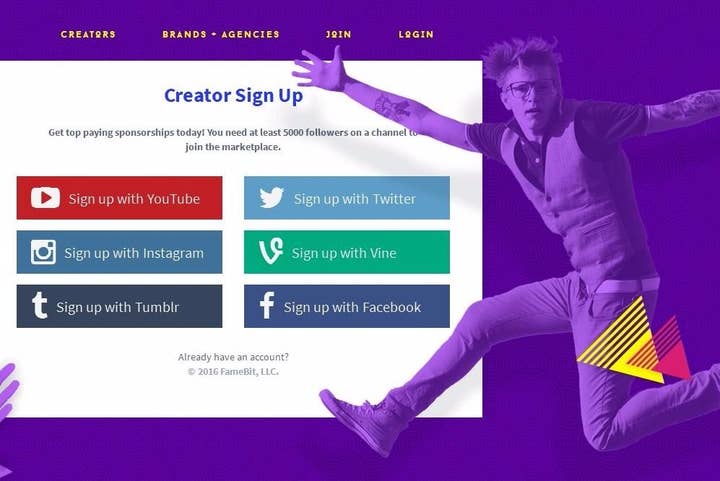 YouTube has moved to civilise the way video creators partner with brands, using the acquisition of the tech platform FameBit to introduce a "democratised marketplace" into the ecosystem.
FameBit is a tech platform designed to "[help] creators and brands work with each other through sponsorships and paid promotion." In acquiring the company, YouTube is aiming to make "branded" content a more accessible and dependable revenue stream for creators.
In a blog post published yesterday, YouTube positioned the deal as one of the biggest steps it has taken in terms of allowing creators to monetise their content since it first launched its Partner Program nine years ago. At that point, the focus was "advertisements, paid subscriptions and merchandise," but it's clear that the landscape has changed.
"As we look to the future, we want even more creators and brands to come together and realise the benefits of these creative collaborations"
"As brands continue to embrace the value of YouTube, they're also taking their investments one step further, partnering with creators on branded content opportunities such as product placements, promotions and sponsorships," said Ariel Bardin, VP of product management. "As we look to the future, we want even more creators and brands to come together and realise the benefits of these creative collaborations."
Bardin insisted that creators will have the power to choose how they work with brands and which brands they work with, but the intention is for FameBit's "democratised marketplace" to remove the friction from that process.
For those who make a living from creating YouTube content this deal will likely be seen as a positive step, but it isn't with its ambiguities. Last year, the Federal Trade Commission settled charges with Machinima, a prominent YouTube network, for failing to disclose the promotional nature of videos for the Xbox exclusive Ryse: Son of Rome. The incident raised important questions around just how widespread this kind of deception was among YouTubers, and the importance being placed on transparency by the new faces of the games media.
Several incidents since then have further tarnished the ethical credibility of YouTubers, most notably two incidents involving creators who used their videos to promote gambling sites in which they had an undisclosed financial interest. Rob Fahey offered an excellent analysis of the incident involving Counter-Strike: GO skin gambling, which you can read here.
Such incidents will not sit well with YouTube, and the FameBit acquisition is likely an attempt to exert more control over the way that creators and brands work together. It is also a clear indication of the direction that YouTube is heading in terms of monetisation: not away from the the kind of commercial partnerships that have caused these problems, but an even tighter embrace of the same.