Yoichi Wada steps down as Square Enix CEO
Wada leaves after fiscal year revision, will be replaced by Yosuke Matsuda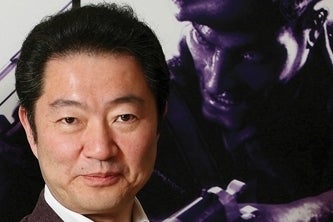 Yoichi Wada will step down as CEO and president of Square Enix following a drastic revision of the company's fiscal year forecast.
In a note passed to investors, Square Enix said it "expects" Wada to leave the position of CEO, which he has held since Square Co. and the Enix Corporation merged in 2003.
Wada will be replaced by current representative director Yosuke Matsuda. The decision is subject to a resolution at its general meeting of shareholders in June this year, and a resolution by its board of directors in a meeting directly afterwards.
Today, Square Enix revised its fiscal forecast down by ¥16.5 billion ($175m/£115m) following the poor performance of major console titles in Europe and North America since its last forecast in October 2012.
Wada is the second major CEO casualty of recent times, following John Riccitiello's decision to step down at Electronic Arts last week. Riccitiello's departure was also linked to the company's failure to meet its financial targets.
Wada joined Square Co. in April 2000. His ascent was rapid: he was appointed chief financial officer in June of that year, chief operating officer in September, and finally CEO in December. Wada has also held the position of chairman of the Computer Entertainment Supplier's Association - which organises the Tokyo Game Show - since 2006.