Yogscast CEO Mark Turpin resigns following sexual harassment allegations
Turpin apologises for "error of judgement" as second sexual harassment case hits Yogscast in as many weeks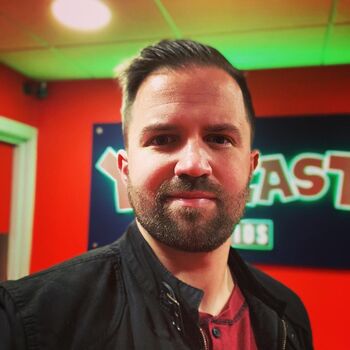 Yogscast CEO Mark Turpin has stepped down from his position at the company after sending inappropriate messages to community members.
It's the second such controversy to hit Yogscast in as many weeks, with content creator Matthew Meredith being cut loose amid sexual harassment allegations.
In a statement that has aged very poorly, Turpin responded to the Meredith fiasco saying that Yogcast "expects the highest level of professionalism from its talent."
Around the same time, Yogscast co-founder Lewis Brindley put a call Twitter for people to come forward if they "ever had a negative experience with a content creator or member of staff" at the company.
Allegations against Turpin soon began to appear, with one person claiming he attempted to solicit nude photos from her when she was only 17 years old.
He has reportedly been on leave during this investigation, and announced his departure today in a post on the Yogscast subreddit.
"I have sent some inappropriate messages to several members of our community and I'm deeply embarrassed about this error of judgement," he said.
"There's no justification or excuse for my behaviour. I was in a position of considerable responsibility and you all deserved better from me. If you've been upset by my actions, I'm very sorry."
Turpin has been CEO of Yogscast since 2012, and held a non-executive position at game code distributor Keymailer, which he has since left.
For the record: This article previously stated Mark Turpin was the director of Keymailer, rather than holding a non-executive position. It has been amended accordingly.