XR Games raises £1.5 million
Leeds-based developer is to grow its team with 20 new hires, and develop its own IP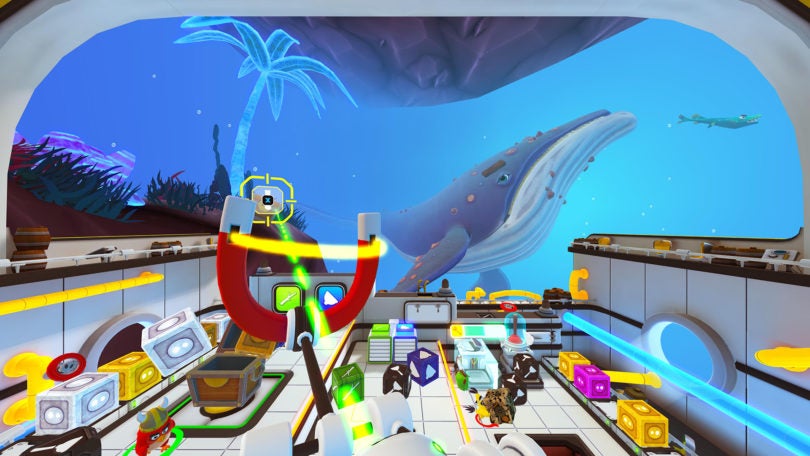 Zombieland VR developer XR Games has raised £1.5 million.
The funding round was led by Maven Equity Finance, as well as existing investors ACT Capital Partners and Praetura Ventures, Gamasutra reported.
The funds will go towards the development of the studio's own IP, as well as recruitment, with 20 new roles to be created at the Leeds-based company.
The developer will also expand its work-for-hire division, having worked with the likes of Sony Picture Virtual Reality and Rovio, for Angry Birds Movie 2 VR: Under Pressure.
XR Games had previously raised $2.6 million back in 2018, and £1.5 million in December 2019.
CEO Bobby Thandi commented: "We're delighted with the investment from our new partners at Maven Capital Partners, as well as ACT Capital Partners following on from their previous investment, and continued support from Praetura Ventures. We're already putting the investment to good use by hiring senior personnel such as a chief operating officer, creative director, and a new head of production.
"We're also expanding the development, game design and art teams, and we're further developing our sales and marketing initiatives to expand our work-for-hire division.
"It's so exciting to see the team grow and develop, and with our vacancies receiving hundreds of applicants, it's clear that there's a huge appetite from others wanting to join our journey. This most recent round of investment enables our recent hires and existing team to kick start our own original IP initiatives, and helps to fund further R&D into augmented and virtual reality."