XCOM's PC version "a big deal" for Firaxis
The PC version of the new version of the old PC classic is important for the new developer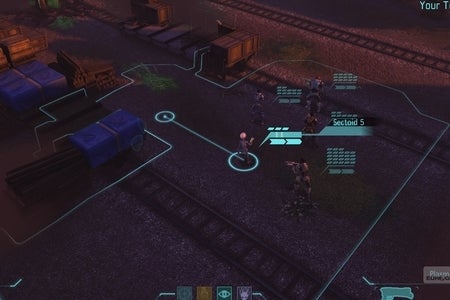 XCOM: Enemy Unknown developer Firaxis Games promises that the new title will be familiar to fans of the original game. Game designer Jake Solomon told Polygon that the PC version of the game was "a big deal" for the studio and getting the game right was key.
"The PC version for us is a big deal," said Solomon. "With a shooter or an action game you may be able to fall into the dangerous trap of porting the UI, but for us that was never an option."
The console versions of the game strip out some of the complexity in the UI, but the PC version features the original game's classic grid as an option.
"We've had two separate teams working the whole time on the UI, one on PC and one on console. We're pretty excited that they look very different and feel very different," said Solomon.
"We don't have a grid in the console version, it's all free movement, but on the PC version it was such a pain in the ass to not have a grid that we went back and added it."
XCOM: Enemy Unknown is getting a North American release on PC, Xbox 360, and PlayStation 3 on October 9, 2012, with a European release date of October 12, 2012.