Xbox Series S and X hits 1m UK sales in strong December | UK Monthly Charts
But another dominant performance from Nintendo Switch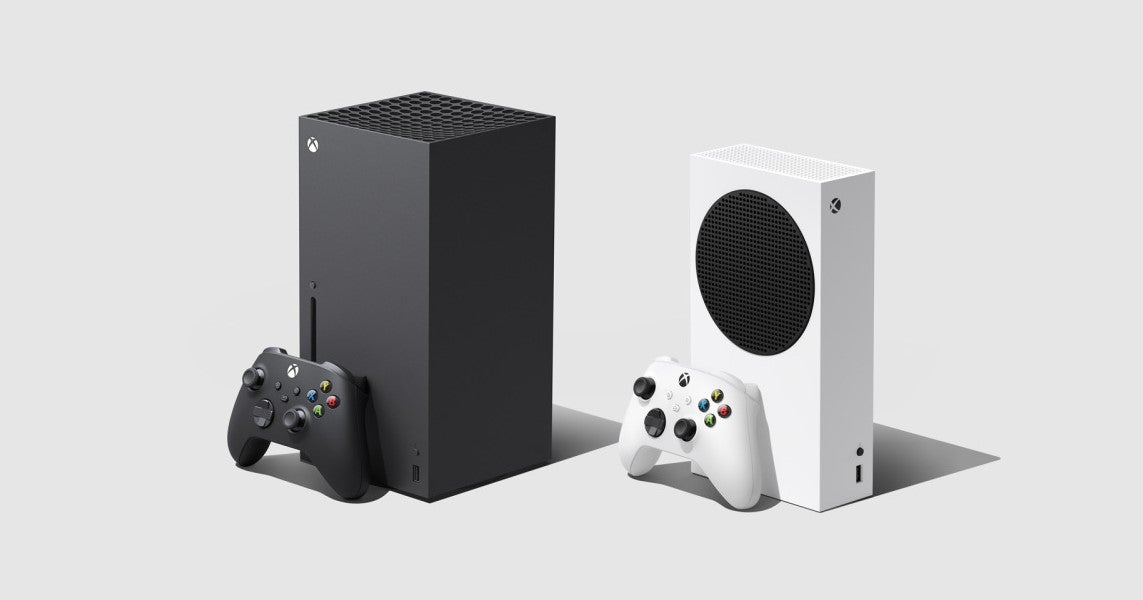 560,000 games consoles were sold in December in the UK, which generated just short of £200 million, GamesIndustry.biz can reveal.
According to GfK's panel data, it was another massive month for Nintendo Switch, which saw a 6% increase in console sales over November. November had already been a big month for Nintendo's machine due to significant Black Friday activity around a new Mario Kart 8: Deluxe bundle.
As a result, Switch was the No.1 console of December. Just behind Nintendo was the Xbox Series S and X consoles, which enjoyed a bumper 108% increase in sales month-on-month. In fact, it is the biggest month yet for Xbox Series X and S, even beating its launch month in November 2020. The increase was driven by a significant increase in stock of the X version of the console.
There have now been over one million Xbox Series consoles sold in the UK since its launch in November 2020, Gfk says.
It means PS5 slips to third position this month, but it was still a successful sales period for Sony's platform, which enjoyed a 28% increase in sales compared with November. It was the second biggest month for PS5, and the biggest outside of its launch month.
SONY TOP IN ACCESSORIES AND XBOX GROWS
Almost 2.1 million accessories (GfK panel data) were sold in December 2021, a rise of 77% over November, but a drop of almost 20% compared with December 2020. December 2020 benefited from the huge number of consoles that had been sold during November (Switch, PS5 and Xbox Series S and X) -- this is because there is typically a lag between hardware sales and add-on accessory sales.
Sony continues its dominance of the accessories charts, with the DualSense White (No.1) and the DualSense Midnight Black (No.2) taking the top two positions. But there was a big jump in sales for the Xbox Wireless Controller (Black), which reflects the strong performance of the Xbox Series consoles.
That Black Xbox controller was at No.3, followed by the Robot White version at No.4, and then the Xbox One Elite Wireless Controller Series 2, which rounds off the Top Five.
FIFA DOMINATES SOFTWARE MARKET
In terms of software, the GSD data (which tracks physical and digital sales) show that 6.8 million games were sold during December, which is a 12% drop over the same period last year (we slightly adjusted the week comparisons to make the figures like-for-like).
The drop is due to a weaker-than-usual performance of Call of Duty, and last year also saw the release of Cyberpunk 2077 in the charts. Assassin's Creed Valhalla and Animal Crossing: New Horizons were also big sellers last December.
3.8 million games were sold at physical retail, down 12% year-on-year. three million games were sold via download stores, which is a drop of 13% year-on-year.
FIFA 22 was the best-selling game in the digital and physical charts, and continues to outpace its predecessor. GTA 5 was the third best-selling game of the month, down about a quarter compared with December 2020, but still a remarkable achievement for an eight year-old game.
F1 2021 is at No.4. The game would have benefited from significant attention on the sport in the UK following a controversial and dramatic end to the F1 season. The other big game of December was Just Dance 2022, although sales are behind what Just Dance 2021 managed over the same period the year before.
GSD December 2021 Top 20 Games (Digital + Physical)
Position
Title
1
FIFA 22 (EA)
2
Call of Duty: Vanguard (Activision Blizzard)
3
Grand Theft Auto 5 (Rockstar)
4
F1 2021 (Codemasters)
5
Just Dance 2022 (Ubisoft)
6
Spider-Man: Miles Morales (Sony)
7
Battlefield 2042 (EA)
8
Mario Kart 8: Deluxe (Nintendo)*
9
Pokémon Brilliant Diamond (Nintendo)*
10
Far Cry 6 (Ubisoft)
11
Marvel's Guardians of the Galaxy (Square Enix)
12
Minecraft: Nintendo Switch Edition (Mojang/Nintendo)
13
Red Dead Redemption 2 (Rockstar)
14
Riders Republic (Ubisoft)
15
Animal Crossing: New Horizons (Nintendo)*
16
Pokémon Shining Pearl (Nintendo)*
17
Mortal Kombat 11 (Warner Bros)
18
Assassin's Creed Valhalla (Ubisoft)
19
LEGO Harry Potter Collection (Warner Bros)
20
Grand Theft Auto: The Trilogy Definitive Edition (Rockstar)
* Digital data unavailable
GSD digital data includes games from participating companies sold via Steam, Xbox Live, PlayStation Network, Nintendo Eshop. Participating companies are Activision Blizzard, Bandai Namco, Big Ben Interactive, Capcom, Codemasters, Electronic Arts, Focus Home Interactive, Koch Media, Konami, Microids, Microsoft, Milestone, Paradox Interactive, Quantic Dream, Sega, Sony, Square Enix, Strelka, Take-Two, Ubisoft and Warner Bros. Nintendo and Bethesda are the notable absentees, alongside smaller studios.