Xbox: Scorpio's extra power will be "obvious"
Microsoft talks up Xbox Scorpio's technical superiority over PS4 Pro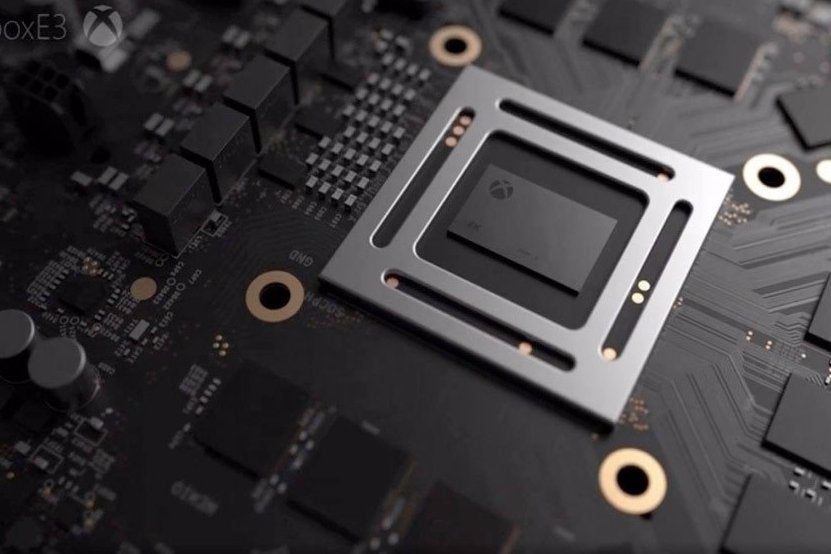 PlayStation 4 Pro might beat Xbox Scorpio to market, but Microsoft is standing by what it believes will be clear technical superiority.
Yesterday, Sony announced that its new console will be on sale from November 10; an entire year before Scorpio's estimated launch window, and at an attractive price-point that Microsoft may struggle to match.
However, what also became clear yesterday is the difference in the specs of the two systems. Specifically, PS4 Pro will ship with a 4.2 teraflop GPU, whereas Microsoft has already committed to a target of 6 teraflops for Scorpio. Given that this mid-generation upgrade is primarily motivated by improving graphics, that's a substantial difference. It is also the central pillar of Microsoft's response to the PlayStation 4 Pro.
Speaking to Polygon, Xbox' senior director of product management Albert Penello admitted, "I feel pretty good about the decisions we've made," emphasising the impact that Scorpio's more powerful GPU will have relative to PS4 Pro. "The performance delta will be obvious," he said.
Microsoft's PR offensive continued on Twitter, with Aaron Greenberg championing Scorpio's "True 4K gaming" while linking to an image of PS4 Pro's specs.
The question now is whether that extra power will resonate with consumers. It will be a full year before Microsoft has to deliver on these claims, during which time the PS4 Pro will be on sale with no direct competition.