Xbox, PlayStation and Switch sales jump 41% in September | UK Monthly Charts
But the market continues to be down year-on-year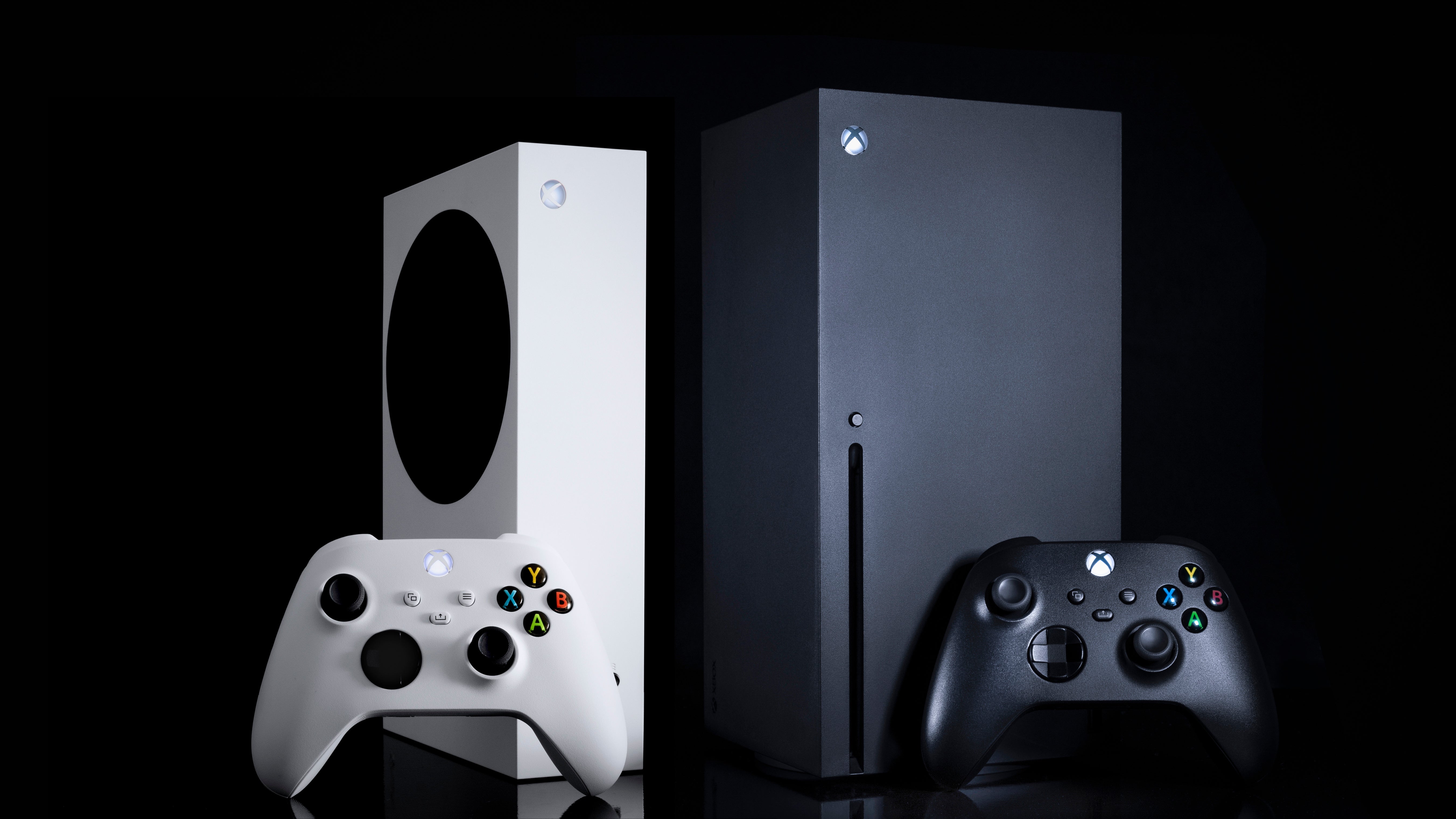 The UK games market saw a big jump in console sales during September, but the overall sector remains down over 2021.
That's according to the latest data from GfK (accessories and consoles) and GSD (physical and digital games).
3.17 million games were sold across the UK last month, which is up over 83% compared with August, but down 6% over the same period in 2021. Over 957,000 physical games were sold, with the remaining 2.2 million coming from digital retailers.
The market was driven by FIFA 23, which accounted for over a third of all games sold in the UK last month, despite only being on sale for a few days. This is the final FIFA game from EA, and its opening week sales are slightly up over the previous year's game (+1%).
There are several new games in the charts. NBA 2K23 manages No.3 in its first month, and it is a strong performance, with sales up over 25% compared with its predecessor.
Splatoon 3 from Nintendo manages No.4. The Switch title has been a steady seller all month, and may have charted higher, but Nintendo does not currently share digital sales with the charts company. In terms of physical sales, Splatoon 3 was the No.2 best-selling game of the month.
The final new game in the Top Ten is The Last of Us: Part 1 on PS5, which manages fifth spot.
Strong month for Xbox, PlayStation and Nintendo
Sales of games consoles surged by 41% during September. GfK panel data shows that over 176,000 machines were sold.
All three main consoles had a strong month. PS5 remained the best-selling console, with sales up 9% over August. The machine now boasts over two million players in the UK.
Just behind PS5 is Xbox Series X and S, which saw a significant 104% jump in sales compared with August.
Further back in third spot is Nintendo Switch, although even that console enjoyed a strong 44% sales uplift during the month, helped by the launch of Splatoon 3.
Overall, year-to-date console sales are still down 35.5% in the UK.
And finally, nearly 735,000 accessories and add-on products were sold in the UK during September, a rise of more than 34% over August, but down nearly 8% over September 2021.
The accessories market continues to rise and fall with the console sector. The best-selling item remains the PS5 DualSense controller, with the Xbox Wireless Shock Blue controller in second spot. The latter jumped 93 places in the charts due to a £10 price drop at key UK retailers.
The GSD UK September Top 20 Video Games (Digital + Physical)
| Position | Title |
| --- | --- |
| 1 | FIFA 23 (EA) |
| 2 | Grand Theft Auto 5 (Rockstar) |
| 3 | NBA 2K23 (2K Games) |
| 4 | Splatoon 3 (Nintendo)* |
| 5 | The Last of Us: Part 1 (Sony) |
| 6 | Saints Row (Deep Silver) |
| 7 | Red Dead Redemption 2 (Rockstar) |
| 8 | F1 22 (Codemasters) |
| 9 | Mario Kart 8: Deluxe (Nintendo)* |
| 10 | Nintendo Switch Sports (Nintendo)* |
| 11 | LEGO Star Wars: The Skywalker Saga (Warner Bros) |
| 12 | Minecraft: Switch Edition (Mojang/Nintendo)* |
| 13 | Riders Republic (Ubisoft) |
| 14 | Dead Island: Definitive Edition (Deep Silver) |
| 15 | Assassin's Creed Valhalla (Ubisoft) |
| 16 | Tom Clancy's Rainbow Six: Siege (Ubisoft) |
| 17 | Grand Theft Auto Online (Rockstar) |
| 18 | Elden Ring (Bandai Namco) |
| 19 | WWE 2K22 (2K Games) |
| 20 | Teenage Mutant Ninja Turtles: The Cowabunga Collection (Konami) |
* Digital data unavailable
GSD digital data includes games from participating companies sold via Steam, Xbox Live, PlayStation Network, Nintendo Eshop. Major participating companies are Activision Blizzard, Bandai Namco, Capcom, Codemasters, Electronic Arts, Embracer Group (including Gearbox, Koch Media, Sabre Interactive), Focus Entertainment, Konami, Marvellous Games, Microids, Microsoft (including Bethesda), Milestone, Nacon, Paradox Interactive, Quantic Dream, Sega, Sony, Square Enix, Take-Two, Ubisoft and Warner Bros. Nintendo and 505 Games are the notable absentees, alongside smaller studios.