Xbox One X: Critical Consensus
It's a beautifully engineered machine, but are enhanced titles enough to justify the $499 price tag?
The Xbox One X officially launches tomorrow, and by all accounts it's one heck of a super-powered console, as was first described in the Digital Foundry reveal back in April. A good number of the media have been heaping praise on the machine's power and ability to drive absolutely gorgeous visuals when paired with a proper 4K TV that also leverages the wide color gamut of HDR.
In his official review, Digital Foundry's Rich Leadbetter states, "It all comes down to whether you own a 4K screen or are considering investing in one. The right ultra HD display with decent HDR support really does offer a huge improvement in many cases over standard 1080p. Forza 7's precision lines and often beautiful lighting are a world apart from the base Xbox One experience, while the richness of detail in Gears of War 4 (or the doubling in frame-rate, if you prefer) are transformative experiences."
IGN's Brandin Tyrrel agrees, noting in his 8.7-out-of-10 review, "Microsoft exclusives like Gears of War 4 can look so good and run so smoothly on a box that costs less than half of what you'd pay for a high-end gaming PC."
"My biggest issue with the Xbox One X is a lack of stunning 4K games to really show why this is worth $499"

Tom Warren, The Verge
And all of Microsoft's talk about how games will look better on 1080p TVs is valid as well, he says: "Gears of War 4 on the One X is dramatically smoother, and a sharper, deeper visual experience than it is on the One S. And even without HDR or if you're hooked up to a 1080p display, it's an obvious upgrade thanks to those improved effects and supersampling, which shrinks a 4K image down to 1080 in order to smooth out visible jagged edges."
That said, IGN's review and those of others are still marked as "not final" because a number of third-party games didn't have their Xbox One X enhanced updates available yet. And even so, once those third-party titles do get their updates, none of them are exclusives, and for many consumers it may not be worth spending $499 to get slightly prettier games that are available elsewhere. While this is something Xbox boss Phil Spencer clearly wants to fix, it doesn't help the Xbox One X this holiday season.
"My biggest issue with the Xbox One X is a lack of stunning 4K games to really show why this is worth $499," says The Verge's Tom Warren in his 8.5-out-of-10 review. "Assassin's Creed Origins is the best I tried, but it's not exclusive to the Xbox One X. Microsoft doesn't have a single launch exclusive for this console, and while enhancements to old games are great, I often found it hard to even notice big differences because I don't think some of these games were designed with 4K textures in mind. There's no big blockbuster game I can only play on the Xbox One X right now, and Microsoft isn't offering up much hope for the future, either.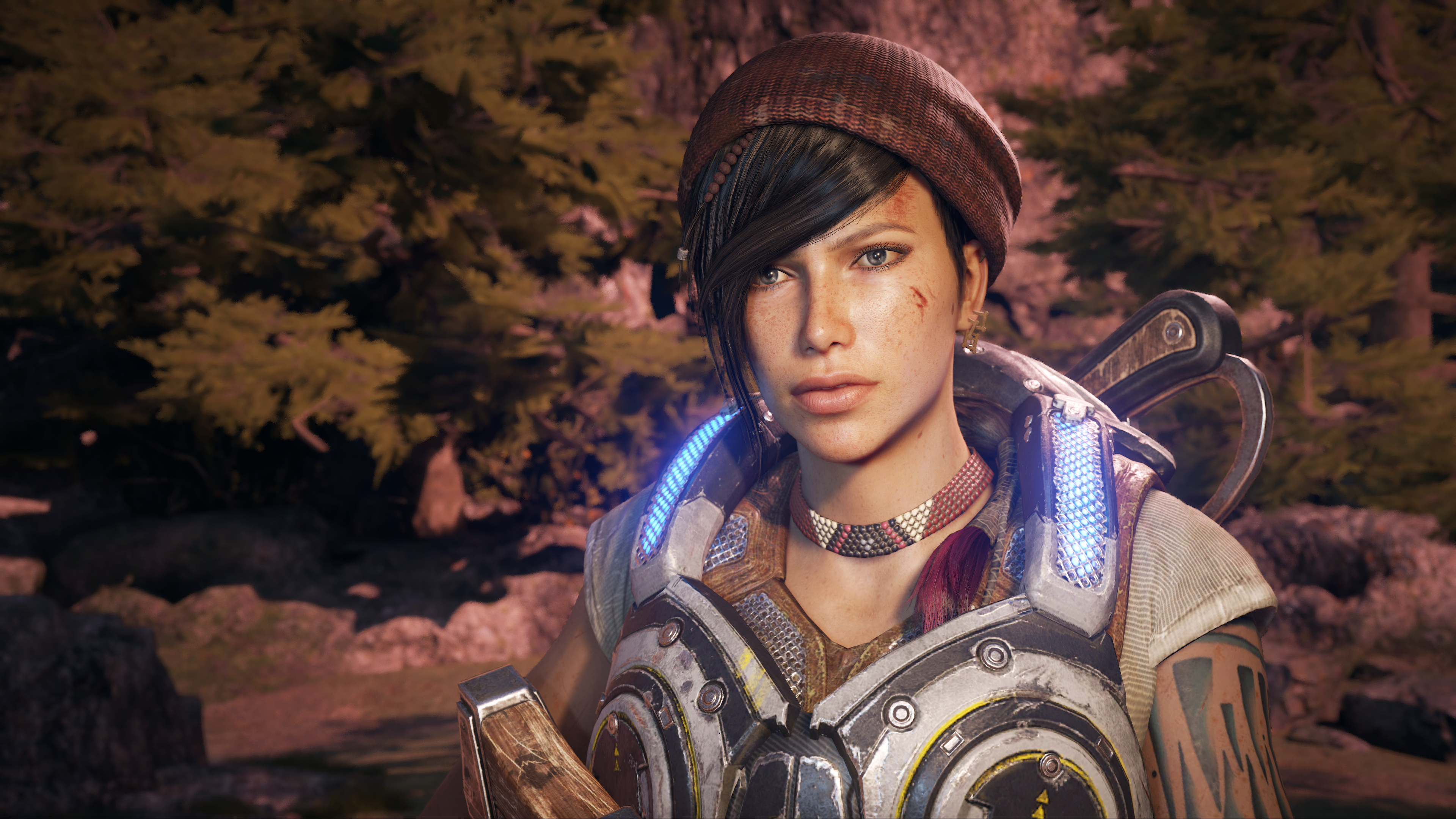 "Sony has God of War, Spider-Man, Death Stranding, The Last of Us Part II, Final Fantasy VII Remake, and Detroit all on the way. Whether these are all native 4K or not, these are huge games and they make Microsoft's lineup look paltry by comparison."
The Guardian's Keith Stuart, who scored the Xbox One X a four out of five, offered very similar criticisms. While Sony's PS4 Pro is technically "inferior" to the Xbox One X in terms of raw specs, its games aren't noticeably degraded.
"It does have titles running at native 4K, albeit at 30fps, and also makes smart use of a technique known as checkerboard rendering to mimic 4K resolutions, which can be pretty indistinguishable from the real thing," Stuart notes.
"For casual users then, big titles like Destiny 2, FIFA 18 and Assassin's Creed Origins look very similar whichever console you go for. At the same time, key PlayStation exclusives such as Uncharted 4 and Horizon Zero Dawn are as graphically exquisite as anything running on Xbox One X. If you love your PlayStation and want to play games like Uncharted, Last of Us, God of War and Death Stranding, rather than, say, Sea of Thieves, Halo, Gears of War or Forza, the impetus really isn't there for most people to make the switch."
So who is the Xbox One X for then? As Xbox marketing head Albert Penello describes it, it's for "gamers who want to play the best versions of games." And it's also for home theater enthusiasts who need a console that actually plays 4K Blu-ray movies with high fidelity Dolby Atmos sound. Sony's machine doesn't offer that functionality, whereas the Xbox One X somehow manages to pack all that functionality and power into a very slick design with a minimal footprint that's even smaller than the One S.
"What we can definitely say is that the machine is a love letter to the core gamer, with many forward-looking features"

Rich Leadbetter, Digital Foundry
GameSpot's Jimmy Thang, who did not score the hardware in his review, says the console is "impressively whisper quiet" and even when running games with lots of visual enhancements like Gears of War 4, you only hear a slight "hum" from the machine's cooler. One technical aspect that apparently has not lived up to Microsoft's claims so far, however, is load times on Xbox One X. While Microsoft has claimed that One X load times would be 50% faster than the original Xbox One, Thang's experience didn't match Microsoft's description.
"From a cold boot, the X took 7.5 second to turn on. This is just 0.6 seconds faster than the original Xbox One. Loading up Gears of War 4, the X took 50.8 seconds to boot to the main menu, which was roughly seven [seconds] faster than the Xbox One. When I loaded up the same Act 1 mission, both consoles took 31 seconds," he says.
"When I fired up Killer Instinct, the X launched the game in 37.7 seconds, whereas the original Xbox One did so in 44.1 seconds. While there's generally a measurable performance gain when it comes to load times, it's not as significant as Microsoft is claiming thus far."
Some reviewers also complained about the sheer file sizes of Xbox One X enhanced games. The hard drive that comes with the One X is 1TB in capacity, which sounds like a lot on paper, but in practice it fills up fast.
"I ran out of space on the 1TB drive of the Xbox One X with around 14 games installed and 20 apps," remarks The Verge's Warren. "Most Xbox One games are around 40GB or 50GB in size, but I've noticed the Enhanced for Xbox One X games are significantly bigger. Gears of War 4 and Halo 5 are at least 100GB, and Titanfall 2 is around 70GB. If you don't have a particularly fast internet connection you'll also be waiting hours to download these games."
Ultimately, the Xbox One X is a system filled with potential. As more and more developers harness what's under the hood, gamers who own a 4K TV should be immensely satisfied.
"What we can definitely say is that the machine is a love letter to the core gamer, with many forward-looking features," comments Digital Foundry's Leadbetter.