Xbox One, PS4 drive US retail sales up 9% in February - NPD
Xbox One and PS4 were neck and neck for the month, helping to boost overall hardware sales by 42%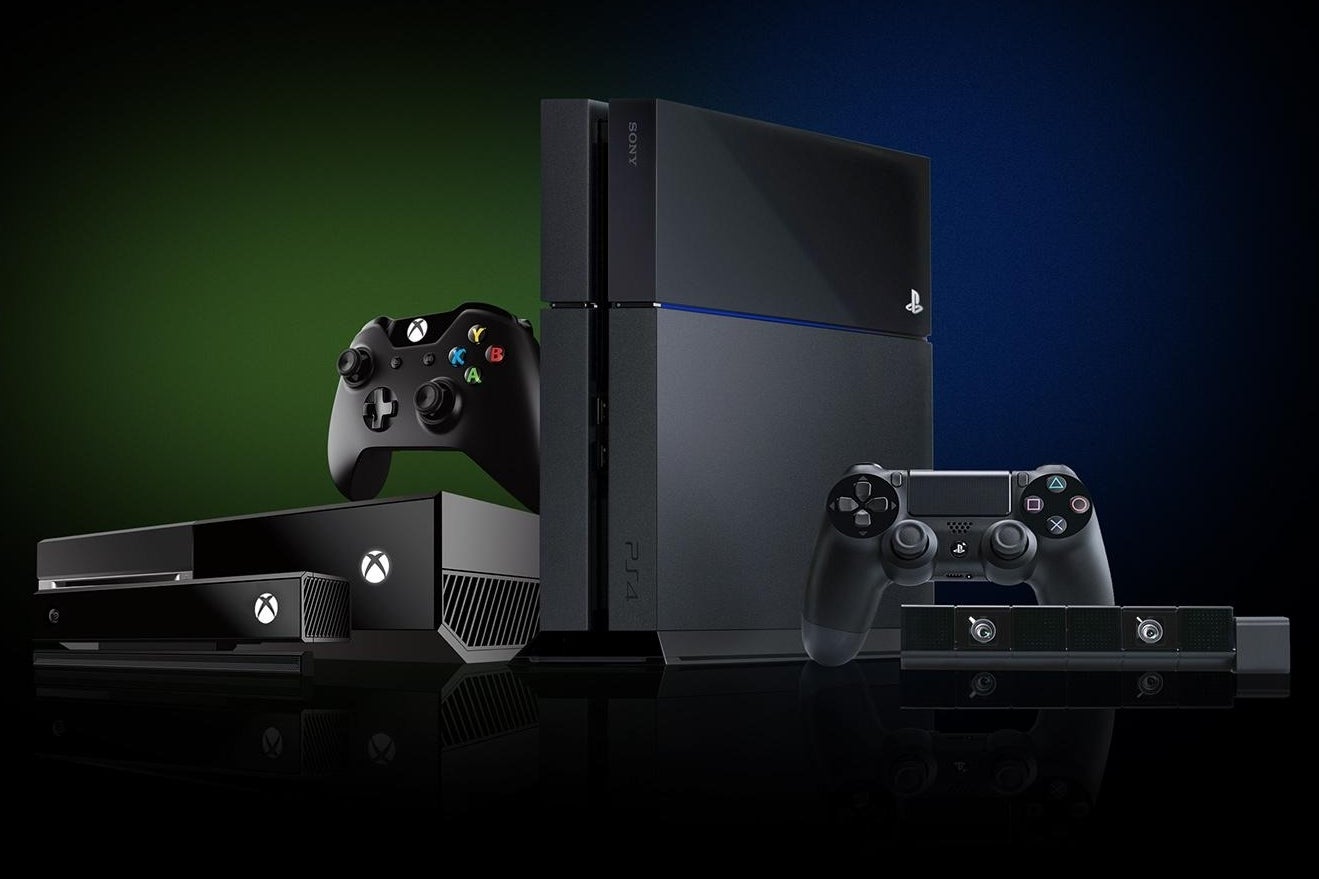 The NPD Group has released its US retail game sales report for February and the signs are encouraging. Total industry sales grew nine percent to $887 million, largely boosted by a 42 percent climb in hardware ($347 million). Software sales (including PC games) actually declined 11 percent to $328 million, while accessories grew three percent to $221 million.
NPD noted the continued strong sales of both new consoles. While PS4 did lead Xbox One in sales for the month, it was actually pretty close. "PS4 led hardware sales in February 2014, but by a narrow margin with Xbox One selling over 90 percent of what the PS4 sold in terms of unit sales," said NPD analyst Liam Callahan. "However, with Xbox One's higher price point it led hardware sales on a dollar basis."
Microsoft said in a separate media alert that Xbox One sold 258,000 units for the month (ahead of Xbox 360 by 61 percent at the same point in its cycle). Based on Callahan's 90 percent data point, we can estimate that the PS4 sold around 286,000 units (plus or minus) during February. All in all, console hardware specifically was up 60 percent for the month, NPD noted.
That, in turn, has had a positive effect on next-gen software. "PS4 and Xbox One software sales are off to a great start through February 2014. When compared to the combined first four month sales for the Xbox 360 and the PS3, software sales for the Xbox One and PS4 thorough month 4 are up 80 percent," Callahan said. "Despite positive performance of PS4 and Xbox One, the majority of software losses stemmed from declines for seventh generation consoles (Xbox 360, PS3 and Wii), which is expected as we transition from one console generation to another."
The good news on the software front is that year-over-year sales are holding up. Callahan explained: "Unlike the last few months where declines stemmed from the performance of new launches relative to last year, February 2014 launches were on par with those launching in February 2013 on a unit basis with only 1 percent fewer sales. Due to lower average selling prices of games like The Lego Movie Videogame, and Plants vs Zombies: Garden Warfare, dollar sales of new launches decreased by 15 percent versus the performance of February launches."
Leading the charts in February were last holiday's Call of Duty: Ghosts, followed by The Lego Movie Videogame. The complete chart is below.