Xbox Live to be "further monetized" - report
Microsoft employee CV reveals intent to wring more money out of subscribers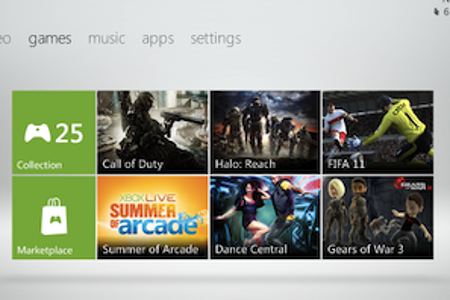 Microsoft is already doing quite well for itself with the popular Xbox Live service, charging $59.99 per annual subscription as of November 2010. Now it appears that a plan is in place to "further monetize" subscribers, according to group product planner Praveen Rutnam.
Rutnam's LinkedIn page notes that he's already "developed [a] strategy to further monetize Xbox LIVE subscriber base that will be implemented for holiday 2012." That's a rather vague statement, and it could be tied to the rumored removal of the Microsoft Points system, but it could easily involve other features to incentivize users to pay more (similar to PlayStation Plus on PSN).
RW Baird analyst Colin Sebastian commented to GamesIndustry International, "It could be added non-game content; a move to increase the subscriber base; a new user interface with easier access to the 'buy buttons'; perhaps a loyalty program, lots of options."
"In general, we should all assume that Microsoft is always looking for ways to improve monetization of users, as is a any self-respecting Internet company."
We've requested comment from Microsoft on the matter but have yet to receive a response. Update: A Microsoft spokesperson provided us with this statement: "We are always thinking of ways to improve our platform and its offerings. Beyond that we have no comment."