Xbox Live sees entertainment category surpass online gaming
Entertainment app usage on Xbox Live has more than doubled year-over-year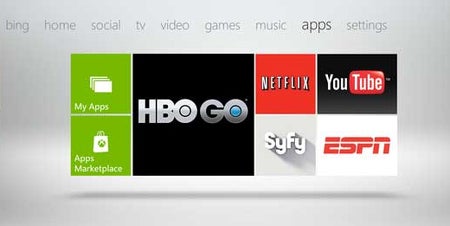 In its quest to dominate the living room, Microsoft has continually upgraded its Xbox Live entertainment offerings, and the effort is clearly paying off, as today the company noted that Xbox 360 is being used more for entertainment than pure gaming.
Alongside the launch of the new Comcast and HBO Go TV apps, Microsoft released some new figures, specifically citing that Xbox Live Gold members are spending an average of 84 hours a month on the service, with entertainment apps doubling in usage.
No hard statistics were provided specifically on time spent with non-gaming apps, but Microsoft says that the combined time spent watching TV, listening to music and watching movies was the contributing metric.
This represents the first time the console has primarily been used for music, movies and other forms of entertainment, rather than continual online gaming sessions. In total, there has been a 30 percent year-over-year increase in usage on Xbox Live globally.
Even though BioWare released a major title in March, the whole of gaming has seen a drastic slowdown, causing major UK retailer GAME to go into administration. Perhaps gamers are watching more videos on Xbox Live instead of gaming during these harsh economic times.