Xbox Live: expect more TV ads
Microsoft touts NUads success, notes that "you can expect more investment from us"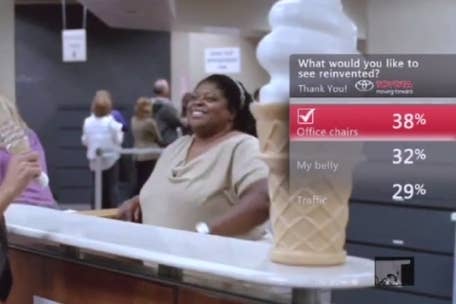 Xbox Live users may not be thrilled with the presence of more ads on the popular online service, but the results have been very encouraging for Microsoft and the company has indicated that it intends to ramp up its video advertising on Xbox Live.
Microsoft specifically said that it's seen "double-digit engagement results of the first NUads experience," especially when the company created interactive polls for Xbox Live users to vote in. The company kicked off NUads in the fall of 2012 in North America and the UK and saw participation from firms like Subway and Toyota.
"When we launched NUads, we redefined the 30-second spot," said Ross Honey, general manager of Xbox Live Entertainment and Advertising. "These results show that NUads is a real breakthrough in TV advertising, and you can expect more investment from us when it comes to this new ad format and video advertising in general."
It's clear that Microsoft will be seeking to implement more ads with more partners, and advertisers seem to love the engagement they're getting with consumers whether through polls or Xbox Kinect.
"Consumers want a relevant and engaging experience when watching TV," said Dionne Colvin, national media manager, Toyota Motor Sales, USA, Inc. "NUads was a new format for our advertising, but we saw an opportunity to try something new, and the results exceeded our expectations."
"We're thrilled with the results of our first NUads experience," said Kathleen Bell, director of Marketing, Subway Restaurants in Canada. "We're always looking for new ways to engage with our fans and deliver a customized experience to them. Taking part in this exciting program has given us the ability to further target our audience and get real-time feedback from them through a new and interactive platform."