Xbox head on absence from VR race
Phil Spencer says Microsoft hasn't ruled it out yet, doesn't see Valve as a competitor right now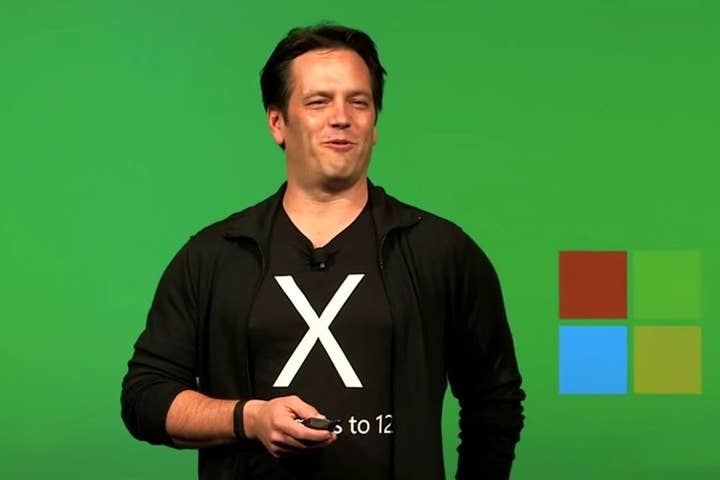 Virtual reality was one of the big trends at last week's Game Developers Conference. Valve had the HTC Vive, Sony had Morpheus, Oculus had Rift, and Microsoft had nothing of the sort.
Speaking with Eurogamer at the show, Xbox head Phil Spencer said that even though Microsoft's big play is in augmented reality with the Hololens, the company hasn't ruled out getting into the VR market as well in some form.
"I don't think we've locked ourselves out," Spencer said. "We've looked at a mixed reality space that we could do with Hololens and think about it as a unique set of features and technologies to enable, that doesn't preclude us from doing anything in the VR space either from a first-party or partnership perspective."
Spencer lauded the innovation in many of the current VR efforts, but expressed concerns about how they will actually transition into viable products for consumers.
The executive was also asked about Valve's move into the living room with Steam Machines and the Steam Link, and whether he considered them a threat to the Xbox One. Spencer talked about Microsoft's history with Valve, applauding the company's vision and work as "shepherds" of the PC ecosystem for the past 20 years while Microsoft had been "a little bit absent," but he focused more on their relationship in the present than the future.
"I think right now I see it as upside opportunity for both of us," Spencer said. "I think there's enough both innovation and modernisation in gamers - I have a Steam account, I don't think I'm deleting it tomorrow. Ori [and the Blind Forest], one of our games we're shipping this month, we're shipping on Steam. Five years from now you'll be able to buy Steam games and be able to buy games on the Windows store. The conversations we have on a regular basis with Valve - I consider them a critical ISV... er, that's independent software developer - on Windows, and very open to the feedback that they're always active to give. Are they a competitor? I see it as upside opportunity now."