Xbox pre-event briefing shows it building for life beyond the console
Ahead of its upcoming showcase, Xbox focuses on streaming and PC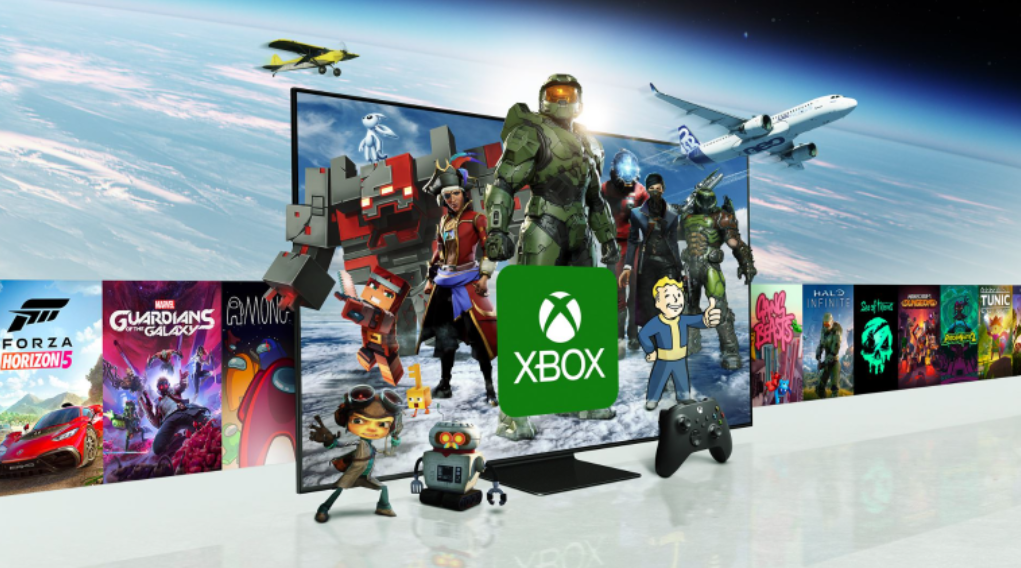 Xbox's latest 'What's Next For Gaming' media briefing laid out its vision for the next 20 years of video games.
Alongside a series of small announcements around its services, the firm spent over 45 minutes reiterating the company's plan for the future of games. Notably, Xbox barely mentioned its current consoles -- the Xbox Series S and X -- and focused primarily on PC games, cloud streaming and Game Pass.
Xbox's announcements today included:
- The Xbox app is coming to Samsung Smart TVs from June 30, so that gamers can stream titles via their TV without the need for a console. More TVs will follow
- Microsoft announced Project Moorcroft, a programme where developers can release demos of upcoming games for Game Pass members. Participating developers will be able to see how their demos perform and be paid for their efforts
- The firm has rolled out Xbox Cloud Gaming to Argentina and New Zealand
- It's updated Windows 11 and Microsoft Edge browsers with extra game options, including optimisation efforts, a new HDR calibration app, a Game Pass widget, and a controller bar that lets players get into their games without the need for a mouse or keyboard.
- The ability for gamers to stream certain games that they've already purchased outside of their Game Pass library
- The Xbox Design Lab offering (where gamers can craft their own controller designs) has expanded to 11 countries: Australia, New Zealand, Japan, Korea, Singapore, Czech Republic, Greece, Hungary, Norway, Slovakia, Switzerland add Taiwan.
In terms of PC games, Xbox boss Phil Spencer revealed that PC Game Pass has grown 300% over the last year, but that's "well below" the company's goal. Spencer acknowledged they have a lot of work to do in terms of its PC store and Windows offering, before the firm detailed some of the latest updates coming to Windows 11 and Microsoft Edge.
All the execs that featured in the video talked up the prospect of Cloud Gaming, a proposition that is being boosted by the introduction of the Xbox app into Samsung Smart TVs. The firm also revealed it will allow some games that people already own to be played over Cloud Gaming, even if they're not within the Game Pass library.
The biggest example it used to highlight the potential of streaming was via its partnership with Epic and Fortnite, which is playable over Xbox Cloud Gaming. It was part of an effort to get the game back on iOS, and Microsoft says millions of people have played Fortnite this way. Xbox's Sarah Bond revealed that 20% of these players are new to the Xbox ecosystem.
Perhaps the most interesting announcement, certainy for our readers, is the news that developers will be able to add early demos to Game Pass for their upcoming games (and be compensated for doing so). Demos are not new concepts, but the firm was positioning this as an alternative to the show floor experience you can get at events like E3, and is designed to encourage studios to put out test levels to obtain feedback from players.
Outside of streaming and PC, it was Game Pass that received the most airtime. Sarah Bond reiterated that Xbox wasn't about to make Call of Duty exclusive to Xbox, but the aim is to put as many Activision games as possible into Game Pass, and potentially drive significant users to its subscription service.
Ultimately, Xbox's vision is the same as it was 12 months ago. It's about making more games accessible across more devices. Xbox studios boss Matt Booty quipped that people don't say "I'm a laptop gamer" but they do say "I'm a Destiny player." And that game communities is where the business is focusing its efforts.
Microsoft isn't about to abandon consoles anytime soon. But it wants us to know that its vision for the future goes far beyond that box under the TV, and its announcements today are all part of that plan.