Xaviant buys 50 percent stake in Dungeon Blitz dev
Blue Mammoth using investment to improve free-to-play MMO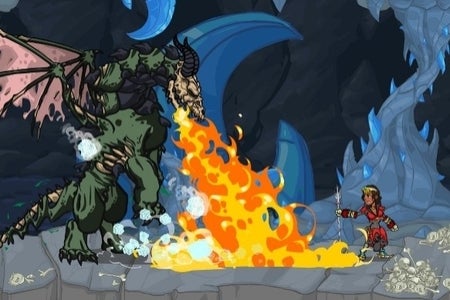 Atlanta-based developer Xaviant has purchased a 50 percent stake in Blue Mammoth Games, another developer in the area who runs a Flash-based MMO called Dungeon Blitz. Blue Mammoth will use the investment to improve Dungeon Blitz, put more work in the technology behind the game, and to finance further MMO titles.
"This partnership is a huge opportunity for Blue Mammoth. Xaviant gives us more experience on our management team, and the funds to grow Dungeon Blitz and its dedicated user base by providing new content and updates," said Blue Mammoth CEO Matt Woomer. "The investment will also help us to aggressively develop more games on the unique MMO platform we've built."
"We've been looking for a talented team that could expand our portfolio of titles, and we found that in Blue Mammoth Games. They been making MMOs for years, and with Dungeon Blitz, that experience is paying off," said Michael McMain, CEO of Xaviant. "What's more, they've built an incredible technology platform that will help them and us replicate their success on even more titles going forward. We couldn't ask for anything better."
Blue Mammoth released Dungeon Blitz in April of this year and the game already has 600,000 monthly active users and 1.5 million players.