Wozniak: reliance on Cloud could prove "horrendous"
Apple co-founder says remote storage trend will cause "horrible problems"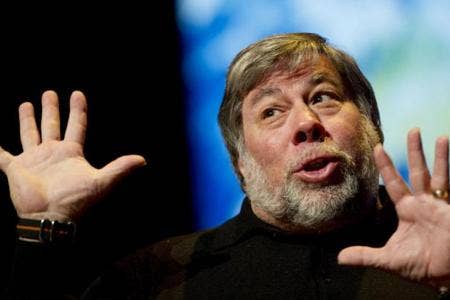 Steve Wozniak, co-founder of Apple, has slammed the increasing reliance on the cloud for storage and services - telling listeners to a Q&A session that he sees "horrible problems" occurring in the next five years.
Wozniak's comments, reported by VentureBeat, came at a public showing of "The Agony and the Ecstasy of Steve Jobs", a documentary by Mike Daisey. Asked about the potential of the Cloud after the showing, Wozniak was quick to make clear his feelings.
"I really worry about everything going to the cloud," Woz replied. "I think it's going to be horrendous. I think there are going to be a lot of horrible problems in the next five years.
"With the cloud, you don't own anything. You already signed it away. I want to feel that I own things. A lot of people feel, 'Oh, everything is really on my computer,' but I say the more we transfer everything onto the web, onto the cloud, the less we're going to have control over it."
Oddly, Wozniak's current company, Fusion-io, is heavily involved with cloud storage provision. Wozniak has also explained his feelings in more detail in an article at Gizmodo, writing about a 'disappearing' Google calendar.