Wooga hits 200 employees
Half the team at social gaming company working on new games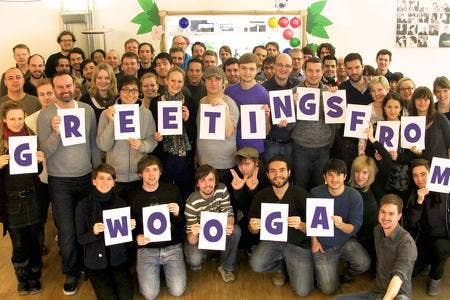 Diamond Dash creator and social gaming company Wooga has grown to 200 employees since its launch in January 2009.
"We are part of a competitive market which requires fast growth. With a growth rate of two new employees per week, we've been lucky enough to find that balance between growth and sustainability that has enabled us to keep our relaxed company culture intact," said CEO Jens Begemann.
"I am excited to say that currently half of the company is working on new games, with a clear focus on bringing the Wooga experience to new mobile titles."
The employees come from over 30 different countries, with the German company using English as its main language to ensure clear communication.
Head of HR Gitta Blatt also reports that the Berlin based company receives around 2000 job applications a month.
"The great amount speaks for the quality of our work," she added.
"It is quite remarkable that a third of our applications come from women, a good ratio for the gaming and tech industry. We are confident that Wooga will meet its expected growth plans - to grow to 250 employees - by the end of the year."